What was life before DVR, Ad Blocker, and Netflix? I'll tell you. It was full of commercials. I didn't know I didn't like them until they were no longer. I lived in a naïve world. Sure, some of them are funny or tell compelling stories but at the end of the day I just wanna know what happens to Meredith Grey after the commercial break, okay?
But alas, the beautiful idea of not watching commercials comes to a halt with Hulu. Why even bother with Hulu, amirite? Because I recently found out that one of my favorite TV shows is on there and gurl you know I've been binge watching that ish. (It's called Happy Endings and it is severely unappreciated go watch it – Prof Kane said he'd give extra credit if you do… no he didn't but watch it anyway I'm just trying to make your life better.)
So I now have to deal with commercials. Hulu's commercial break lengths differ episode to episode. Sometimes you have a 30 seconds commercial break and sometimes you have a 90 second commercial break. But, recently, every couple of episodes I come across this:
(slight technical problem where I haven't been able to watch enough Hulu today to get a screen shot of this pop up but I will post one as soon as I can get one)
Honda very politely ask if I would like to continue with my usual ad experience (long commercial breaks) or instead play one game of trivia sponsored by Honda for thirty seconds. Ummm yeah I think I'll do that, thanks. On the left is always a picture of a Honda car and on the right are random pop culture questions. You have to answer four. You don't have to get the questions right to proceed. Seeing as I don't actually care about the trivia questions or whether I get them right, I usually click randomly and then wait until the 30 seconds is over to proceed to my TV show. I don't even look at the picture of the Honda on the left.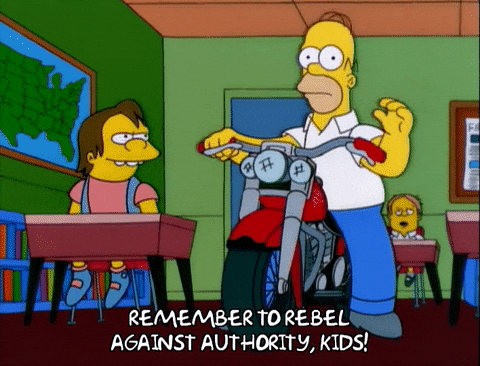 So I wonder to myself: is this really an effective, new way to replace commercials? Am I being persuaded to check out Honda's product more by thirty seconds of unrelated pop culture trivia than by a combined four to five minutes of commercials? It doesn't feel like it.
Hulu calls this feature the Interactive Ad Player Skin, in which you are able to interact with the video you are watching. Hulu says, "Our video skins are 106% more impactful than linear TV at building top-of-mind awareness and 27% more impactful at building purchase intent." I would attribute this to its clickability factor.
Advertisers often speak about impressions, that is, an estimate of the amount of people that saw the advertisement. Impressions, however, are not a concrete measuring tool of effectiveness because there is no guarantee that a viewer is paying attention to your ad while it is playing. Amount of Clicks and CTR (Click-through-rate) are more effective statistics that measure action. Advertisers want you to take action from what you just saw and clickable ads are a way for that to happen immediately. Clickable ads on your Internet browser are not a surprise or new thing but the idea that you could skip commercials in return for them is.
Websites like Facebook, Google, and Hulu are striving to provide relevant ad experiences to their customers. Facebook will ask you if their ad is relevant to you. Hulu has a feature in which you are given option for commercials to watch and you choose whichever one you prefer. We are even followed everywhere on the Internet by cookies (which sounds cute and tasty but really it's just creepy) that track what we look at and do and then infer our likes to place ads on random websites we go to.
Hulu recently did a research that examined viewers' general receptivity to advertisements. One quarter of respondents had a low receptivity to advertisements because they disliked the way they are presented to them in "long mid-roll pods." They then thought perhaps people don't like ads because they don't like their irrelevance. These two elements, the length and the irrelevance, can be solved by the Honda trivia experience.
I have a theory that the trivia questions they're asking me are actually specifically written to gain knowledge of my preferences. Do I know the answer to this political question that asks me about Vice Presidents in the 1940s? Do I know the answer to this question about Chicago PD? What I know might contribute to what ads they play for me in the future. Or perhaps they created the trivia questions based on shows I've already watch. I don't watch Chicago PD but maybe they're trying to get me to watch it by asking me a question about it.
So what does this mean for ads on Internet browsers? Is this technique effective for Honda? Will we forgo long ads that we passively watch for shorter, clickable content that requires our attention? I think it is possible. If we are actively engaged we are more likely to remember the ad. I mean, look at me, I've written a whole blog post about trivia I pretended to play.
(Here's a link to another really cool commercial I cam across that also entices the user to interact with it by picturing two alternative realities of 2045.)