It's official: the retail holiday season is upon us. Starbucks has released its red cups. Shop owners have begun to hang lights along Newbury street trees. A huge wreath currently hangs from the entrance of Chestnut Hill Mall. A few Uber drivers have begun playing Christmas music (cc. during an Uber trip this weekend, I listened to Michael Buble's Christmas track for a solid 8 minutes.) My Spotify commercials advertise holiday in-store deals (no, I haven't updated to Spotify Premium yet). And last, but certainly not least, just this evening, I saw a commercial promoting ABC Family's "25 Days of Christmas" movie program. I love Christmas, so I really can't complain; however, with Halloween clearly in our rearview mirrors, Thanksgiving just around the corner, and the holidays fairly far off the distant future, how do we act as consumers in this holiday limbo-land? Inspired by the upcoming Black Friday and Cyber Monday, we get thrifty.
This blog will analyze money saving apps and grade them by two categories: (1) how well the apps help consumers save and (2) the extent to which the app can drives business for itself and other businesses.
You've most likely read all the Buzzfeed articles articles, seen the Facebook advertisements,
and listened to countless friends brag about the latest money-saving app that we absolutely must download. If you are anything like myself, immediately you doubt that these inventions can actually save you money. In most cases, you believe these promotions make you spend money to save a fraction off of the full price of a product you never wanted originally. Extreme Couponing anyone?
To kick off this analysis of whether life-hacking-money-saving apps can actually help us save money while driving business, let's analyze apps built to help us manage money. I can't even begin to count the number of times my mom has told me to "balance my checkbook" (or even describe what that phrase really means). Countless times, I have sat in my finance classes while my professors drone on about the perks of budgeting, saving for retirement, and building my 401k, and grown increasingly overwhelmed by the minute.  I hope I'm not alone in sometimes nostalgically wishing I could return to the days when plopping a quarter or two into my pink glass piggy bank made me fiscally responsible.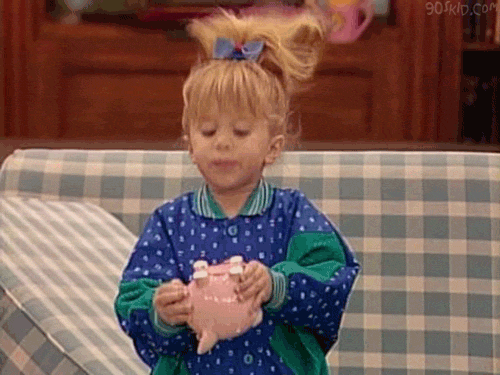 Mint money manager quells many of these anxieties. This free app makes managing one's personal finances easy. It is built to collect its users entire financial information and store it in one place, giving the user a complete picture of her accounts, card balances, and bills. Because Mint knows everything and anything about its users' money, it can help them find savings by analyzing thousands of checking, savings, and credit card offers. It then makes recommendations that will help users save the most based on their unique lifestyles and financial goals.
To conduct my due diligence into this post, I signed up for Mint myself. Upon downloading the app, I was prompted to link my debit card to the app. Immediately I questioned the security of this app. I only continued with the process because my wise mother (yes, the one begging me to "balance my checkbook") has suggested this app in the past.  I was curious how Mint convinces prospect users (who may not have moms as opinionated as mine) to download and link their accounts.
For those prospect users in need of some security convincing, Mint explains that it encrypts all data with a "256-bit encryption level" and the data exchanged with Mint is "encrypted with 128-bit SSL." Though, I, and I'm sure most potential customers, have no idea what those phrases really mean, the app quickly verifies the stability of its security by advertising that it originated from the makers of TurboTax and Quicken.
Once my accounts were properly linked, I was AMAZED with the results. Within seconds, I could easily see all my past transactions, my account balances, and the key categories of where I spend most of my money. Mint told me I had spent over $500 on groceries in the past 3 months. That's kind of absurd, right? It suggested various ways to save on groceries and offered accounts that provide grocery rewards. (Another tidbit of advice I've absorbed from my finance fanatic mom is not to open multiple credit cards, so I can't say I will be taking Mint's advice, but nonetheless, good to know).
In the app, I could also build a budget collecting the key categories in which I spend most money. Instantly I felt much more accountable for my expenses, I could feel my wallet organizing itself, and I could almost hear my mom commending me for my fiscal maturity at Thanksgiving.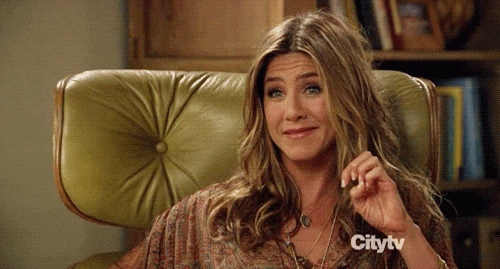 So how does this app stay afloat? It makes money when its users save money. Essentially, when a user signs up for a checking, savings, credit card, or brokerage account that Mint sponsored or suggested, Mint.com earns a referral fee from the bank of interest. Cha-ching!
So with that, Mint has earned a Saving Money Grade of a B+ because while it doesn't help us directly save money, it gives its users greater transparency into where we spend our money. It receives an A- for Generating Digital Business because it encourages investment into other financial instruments and makes money doing so.
With this solid understanding of the money managing tools available to us, let's take a closer look at life hacking apps to start saving money.
Shopkick is an app created to help users save money on miscellaneous purchases. Its retail partners range from BestBuy, Starbucks, and Trader Joe's. Shopkick shows its users all its possible deals prior to the users' shopping experience and allots its users "kicks" per item or activity. Each kick is like a reward point. Once the user gets to the store, he can start earning kicks — just by walking into the store, checking out new items, paying with a linked credit or debit card, and scanning the receipt. Once the shopping experience is complete, the user can cash out the collected kicks in exchange for a gift card to a store of his choice.
Lastly, to earn even more kicks, users can invite their friends to join the app. Each friend who joins results in more kicks to the invitee. While one may not necessarily save money by using this app, users can earn points that could result in a "free" purchase from a different store to which Shopkick's giftcards apply.
Saving Money Grade: B+
Generating Digital Business: A
Like Shopkick, Ibotta is another app created to help people save money on things they already would be purchasing. After downloading the Ibotta app, before a user goes shopping, she unlocks cash rewards by completing simple tasks like filling out surveys or watching short advertisements.
Once she completes the simple the simple task, she can buy the products he's "unlocked" at any supported store. Wegman's, CVS, and Nordstrom are just a few of the many supported stores. After purchasing his items, the user scans the product barcodes and submits a photo of her receipt to ensure her savings will be deposited into her Ibotta account within 48 hours of purchase. This app requires a little extra work (i.e. simple task completion, barcode scan, and receipt submission), but it results in actual savings that can be cashed out to your checking/savings accounts. Furthermore, in addition to increasing sales, companies who partner with the app gain unique and insightful data on prospect or existing customers.
Savings Money Grade: A
Generating Digital Business: A
Now that we are equipped with money management knowledge and applicable savings skills, anyone who has made it to the end of this blog should feel confident in his or her thrifty saving abilities for the upcoming holiday season.