I wanted to start of my final blog post by saying thank you to all of you and Professor Kane for this great class this semester. For my first blog post this semester I wrote about my initial perceptions about Facebook, Twitter and Instagram. Facebook is great with keeping connections, Twitter keeps us updated to the minute with news and sports, and Instagram has revolutionized the way we take and share pictures. I was and still am fascinated by the way our day to day lives have changed because of these platforms.
Speed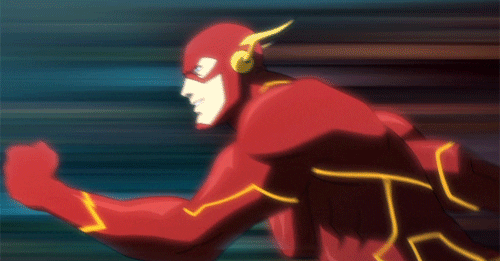 After taking Social Media and Digital Business, one of my biggest takeaways has been the speed at which changes happen in the technology industry. And as a result, we get to see new products quicker than ever. However, companies who are unable to keep up with the rate at which the top tier companies move forward are left without profits. In just the last four months we got witness how Amazon, Facebook, and Snapchat, have revolutionized their business models. Amazon has added so many crazy features like their new grocery store, as we slowly watch them takeover the internet and beyond. Facebook's Marketplace feature, and direct food ordering will change their identity as well. Snapchat's glasses (Personally not a big fan) are also receiving many praising reviews. We witnessed the automated driving competition really pick up and attract players from various industries. This is just to name a few of the amazing topics we were able to cover in class. It shocks me at how many innovative activities happened while we were in this class for a semester.
The Dark Side
One of my biggest takeaways as also been "The Dark Sides of Social Media," which we covered in our penultimate class. The Sherry Turkle video "Connected, but Alone" deeply resonated with me. Before taking this class I always thought about the idea that technology has affected our lives in some negative ways. Such as, our inability to have conversations with our friends face to face after depending so much on social media interactions. However, now after watching Turkle's video and also discussing it in class, my perception has changed a bit. I agree with her and believe that people have trouble being alone. People have become so reliant on constant communication throughout social media that they have trouble having time to themselves.
Another concept that really stuck with me from the video is that people go to work and no longer socialize because they are too busy on their emails or their computers. This really affected me since that's not what I would want my future work place to be like. Turkle was right when she argued about the fact that people in society no longer feel like they have a conversation when they can just text people. She says people feel like they can't control what they say. As a result, I feel like people are more comfortable typing something out because they can go back over it or edit it. However, while speaking to someone they can't go back on what they say. Personally, that scares me that some people feel like that. However, those are the consequences when we rely so much on communication through instant messaging.
Autonomous Driving
During this semester the autonomous driving industry really picked up. There have been so many players in this competition such as Apple, Ford, and Tesla. Before this class I never really paid much attention to this industry because I thought it was too far out to even be considered. I was so wrong!
I recall that during the Twitter discussions we would always bring up a new player in the industry. Thus, I realized that tech companies will do all they can to enter into a new and lucrative market. And now, nuTonomy will soon start testing autonomous driving cars in Boston. Cleary we are not too far away from seeing these cars become more and more common on the streets of every city. Hence, this again relates to the speed that is involved in the technology industry. Those who can't keep up will be out of the race quickly.
This class has really made me think about our generation in a whole new light. We are faced with so many changing aspects to the way we go about our daily lives. Soon we won't have to stand in line for groceries or have to drive cars. Say that to me ten years ago and I wouldn't believe you. I like the way in which technology is helping us progress and I can't argue with technology making many activities easier for us. However, I think we still need to take into consideration the negative social aspects that come with reliance on social media. As long as we can control ourselves to an extent, we are headed in the right direction!