One of the reoccurring discussions we've had in class as of late is whether or not Uber will survive. Across social media platforms, people are calling for Chief Executive Officer Travis Kalanick's job.
Here is a summary of a few of the many different problems Uber has faced recently.
Former Uber Engineer Sexual Harassment Claims
On February 19, 2017, Susan Fowler, a former engineer for Uber who left last December posted a fiery blog accusing the company of sexual harassment. She writes:
"He was in an open relationship, he said, and his girlfriend was having an easy time finding new partners but he wasn't. He was trying to stay out of trouble at work, he said, but he couldn't help getting in trouble, because he was looking for women to have sex with. It was clear that he was trying to get me to have sex with him, and it was so clearly out of line that I immediately took screenshots of these chat messages and reported him to HR."
 She later went on to write that instead of handling this situation in an organized, professional manner, HR at Uber told Fowler to find a new group. She found many female employees at Uber who suffered from similar circumstances.
As you can see, Kalanick took a swift stance against this. In a statement, he essentially wrote that this is not what Uber is about and he will work diligently to investigate who was involved.
#DeleteUber
In the final week of January, president Donald Trump set forth an executive order that banned both immigrants and refugees from countries all over the world. On the Saturday after the executive order was issued, a union designed to represent New York City taxi drivers stated they would not service passengers traveling from Kennedy Airport in Queens. This was designed in protest of the executive order and in support of immigrants. Instead of Uber aligning with the cause, they decided to turn off surge pricing around 7:30 p.m. that night, likely in an effort to profit from the statement from NYC. This called for widespread promotion of the hashtag #DeleteUber from those who found out about what Uber had done. By the end of this nightmare for the Uber brand, over 200,000 people had uninstalled their accounts.
Travis Kalanick Video
In a video released at the end of February by former Uber driver Fawzi Kamel, Kalanick gets in an argument and belittles the driver on Super Bowl Sunday. The driver tells Kalanick that he is bankrupt due to the changes Kalanick has made to the company and he has lost $97,000 because of him. In his final statement to the driver, Kalanick says, "You know what, some people don't like to take responsibility for their own shit. They blame everything in their life on somebody else. Good luck!"
In response to the release of the video, Kalanick issued a statement saying:
"It's clear this video is a reflection of me—and the criticism we've received is a stark reminder that I must fundamentally change as a leader and grow up. This is the first time I've been willing to admit that I need leadership help and I intend to get it."
Obviously this video was not a great look for Kalanick or the company that has been struggling so much in 2017 with PR nightmares.
What does this mean?
Going forward—what does this mean for the company? Are people really going to stop using Uber? There are competitors such as Lyft, taxi drivers, Fasten that could steal marketshare from the company but Uber is the giant. Is it too big to fall?
No.
The top reasons people use Uber include price competitiveness, reliability, and accountability.
Price competitiveness
If price was not such a major determining factor, people leaving airports/train stations would always choose to use the taxi out front rather than calling an Uber. However, when I can save over 30% by calling a car that will meet me in my exact location, I am using the on-demand car service every single time.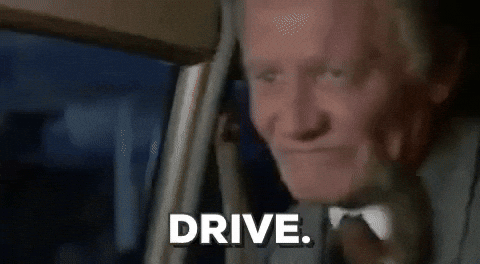 Reliability
When I call an Uber, I see a picture of my driver, the vehicle he will be driving, and the time he will be arriving. I even get a numerical score as to how other passengers view their experience in terms of quality. When I hop in the back of a taxi, I get none of this. In the past, I have typically received a disgruntled driver in a smelly vehicle who typically takes a longer route that I would like. If this were to ever happen in an Uber ride for me, I would simply put in a request with the Uber help center to take a look and I would get a readjusted fare giving me my money back.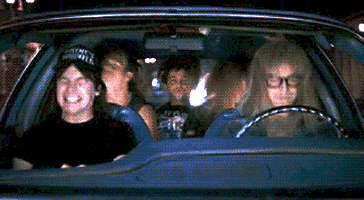 Accountability
I have never had an issue with the Uber help center. I have been involved in trips that have gotten in accidents, took too long to arrive, or drivers who simply could not find me. All I need to do when this happens is put in a request with the Uber Help Center and I get my money back.
Why would I ever want to switch from Uber to Lyft or taxis when I receive this type of service from Uber? I rely so much on Uber almost every day and they have treated me as nothing short of a valued customer. Can I turn a blind eye towards Uber's diversity problems or corporate issues? No. However, I am not so strong-willed that I am willing and even able to pay an additional 20-30% on my rides because of these problems. I know that my family and friends feel the same way and I bet you do too.
Sources:
https://www.bloomberg.com/news/articles/2017-02-28/in-video-uber-ceo-argues-with-driver-over-falling-fares