If you have not heard by now, Facebook Live has faced heavy scrutiny over recent months after violent crimes ranging from torture to point-blank murder have been streamed over the service. With Facebook's clear lack of governance over Facebook Live, is it finally time for the company to shut it down? Is the product worth the risk of tens of thousands users seeing someone's family member shot dead on the streets?
What is Facebook Live?
This feature was unveiled in the second half of 2015 as Facebook aiming to compete with other live streaming platforms including Periscope and Meerkat. Facebook Live allows users to stream from their Facebook profile and the video will appear on the News Feed of friends and followers alike. This is a great option for companies and brands to provide live video to followers in an efficient, cheap, and effective way.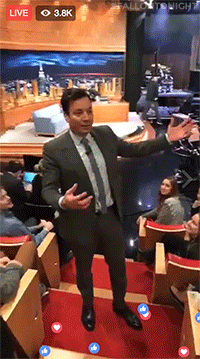 The feature also gives an abundance of freedom to Facebook users who choose utilize the service. It is not delayed and monitored as closely as live TV is. For example, many live events on TV including sporting events are on a few second delay. That way, the Federal Communications Commission as well as the TV network can closely supervise what is going on live TV and ensure there is no violent activity, obscene gestures or words, or nudity. On Facebook Live, there are so many users streaming content that unless someone flags a video as inappropriate, it could take hours or even days for the video to come down.
Incidents
One of the more notable incidents occurred this past Easter Sunday, April 16, 2016. A 37-year-old man from Cleveland, Ohio pulled up to 74-year-old Robert Godwin on the streets in Cleveland and shot him dead. After this video was posted to Facebook, the 37-year-old murderer went on a Facebook Live rant in which he tells his ex and his mother to call him or else he will continue his rampage. It took Facebook 3 hours to remove the video from the killer's Facebook.
In the beginning of this year, a disturbing video emerged of a mentally challenged man being tortured and beaten on Facebook Live in Chicago by four individuals who would later be taken into custody under kidnapping and hate crime charges. It took Facebook 30 minutes to take down the video that sixteen thousand people were able to view.
In January, both a 14-year-old girl in a Florida foster home as well as a 33-year-old actor on the streets of Los Angeles took their own lives while streaming the acts on Facebook Live. These are not the only instances of this occurring and a result, Facebook has set up a suicide prevention tool via Facebook Messenger which provides live-chat support from organizations including the Crisis Text Line and the National Suicide Prevention Lifeline.
Is the Facebook Live Platform Worth the Trouble?
No.
What started out as a Facebook product used to do fun things like stream a child's first steps or show funny actions one's pet does has turned into a nightmare for the social media giant. Who would have thought that people would be so cruel as to try and show the world the violent actions they choose to make? From an outside perspective, the negatives certainly outweigh the positives.
What if Robert Godwin was your grandfather or your father that had been gunned down in Cleveland? Is it fair to Robert Godwin's family that he was treated inhumanely and ruthlessly killed on video, only to be seen by hundreds of thousands of people across the Internet? His grieving family deserves better and it is time for Facebook to step up and take responsibility for providing the platform for this content to be seen worldwide.
How about the disabled teenager who was tortured on Facebook Live? Does he or his family deserve for people to see that on such a widely used platform? My guess is most of you would say no.
With Facebook's lack of care and empathy towards the responsibility it takes to monitor Facebook Live on their platform, Facebook has shown its inability to run the service in a professional manner. Although they are working on artificial intelligence tools that will automatically take videos down that appear too graphic or too violent, the company should take Facebook Live down until they have demonstrated the power to monitor the product with the care its' users deserve. Does my 14 year-old nephew need to see a violent killer take someone's innocent life when they go to check their Facebook News Feed? Does anyone? It is not fair to Robert Godwin's family nor is it fair to Facebook's user base who utilizes the site to maintain contact with friends and family.
Right now, Facebook relies on users to report a video as inappropriate in order to take a video down. This process is outdated and the responsibility should fall on the company, not the users to ensure content is provided appropriately.
When addressing the media today, Mark Zuckerberg went on to talk about the killing that took place on Facebook Live on Monday by saying:
"We have a lot of work and we will keep doing all we can to prevent tragedies like this from happening."
You're right, Mark. You do have a lot of work to do and you may be in over your head on this one.
Your first step should be to take Facebook Live down.