For starters, I would like to say thank you to anyone who read and/or commented on my blogs this semester! The first thing I certainly learned is that people tend to comment on my more light hearted posts – the personality of a Starbucks beverage or the allure of Kylie Jenner – instead of my (attempt at a) serious post about Trump and the Department of Defenses' little Twitter war. Maybe people felt awkward commenting on such a sensitive topic – who knows. But I can say I very much enjoyed writing blog posts – it's something I've never done or thought I'd be interested in. So THANK YOU to everyone who engaged with me on Twitter, on my blog, or in class discussion.
Now, for my final thoughts.
I had some of the most intelligent, informed conversations I've ever had this semester.
When my family and friends ask about my major or my job, nobody really knows how to talk about what Business Operations and Analytics are. Turns out not everyone thinks supply chains are as cool as I do. In fact, when I told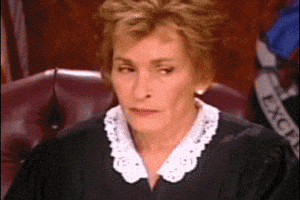 my grandfather I was studying operations, he told me he had no idea I wanted to go into medicine. They certainly don't know what an Internal Audit, Compliance, and Risk Advisory Associate does…I barely even know what my job entails if we're being honest here.
That being said, social media is a common ground to have intelligent conversation around. Everyone's seeing the same trending topics, whether it was United Airlines' royal screw ups or the accusations against Uber. For one, I was able to have really informed conversations with my family, especial
ly my mom. My mom is a Real Estate agent, and has been trying really hard to rebrand herself on social media and utilize features to boost her sales. The real estate market has taken advantage of the rise of social media. My mom is pretty good at her Instagram game (see right) but needed some help. She actually read quite a few of our blog posts if she thought they'd help her learn more about social media. Beyond real estate, we were able to talk about issues in the news and have solid, factual conversations.
Additionally, you may have seen my best friend, Erin, pop up on your Twitter feed throughout the class. Erin has been my neighbor since we were babies, and she works in public relations and marketing with particular interest in social media. On our weekly phone calls, Erin and I were able to have really thoughtful conversations surrounding social media. After seeing the different types of conversation social media can spark, I don't see myself erasing my Twitter account any time soon.
I learned a lot more than I do in most of my classes.
The best part of social media is that it encourages kaizen – an operations term for continuous improvement. Social media is always active, so there's always more to learn. I learned a lot through reading everyone's blog posts and our in-class discussion, but that won't be the end of my learning. Social media provides the opportunity to learn more about politics, celebrities, new diet trends – anything you have any interest in. I paid much closer attention to the news this semester, which I felt was important as I'm graduating (ew) and going to be a real person pretty soon.
I almost wish I had taken this class during the election period, but I'm also sort of grateful I didn't. I definitely have learned more about both sides of the political debate with President Trump in office, and that's largely in thanks to social media. As I tweeted recently, Barrack Obama attributed the current political climate to social media, and the fact that people tend to read what they already believe in for confirmation bias. Professor Kane discussed this in an interview with the Huffington Post, which you can find here. It's important on social media to look at all angles – which I feel we did in this class.
Lastly, I was able to learn more about things I really care about!!! I didn't find so much free reign in a class as I did in this one. The fact that I could talk about my interest in mental health openly on social media and dedicate an entire presentation to it was very cathartic for me. I don't have many opportunities to discuss this interest, and it meant a lot to me that people listened to my presentation and had thoughtful comments to send back to me. Mental health and social media is a pretty hot topic, especially with the release of 13 Reasons Why this semester – which we actually didn't get the chance to discuss.
Let's look back to the good, the bad, and the ugly.
In my first blog post, I split it up into the good, the bad, and the ugly of social media. I reread my first blog to revisit each of these topics.
The Good: In my initial blog, I talked about how social media is great for connecting to family and friends in a timely manner. My mom is still my favorite Snapchat friend, and here's some updated photos of her and my dogs life throughout the semester:
I think social media is good for a lot of things, more than just connecting you to family and friends. It opens you up to other opinions, and sheds different view points on any and every topic.
The Bad: One of my least favorite parts of social media is the sheer time and attention it takes away from our daily interactions. I've definitely become much more aware of when I'm on my phone now – and would like to think I've cut back maybe 25% or so this past semester. I religiously put my phone away at dinners or other meetings. I've also been much more aware of using my phone while driving – even at a red light. I've never been a texter-and-driver (actually one of my biggest pet peeves) but I do check my messages at a red light now and then – and someones presentation on the negative effects of texting and driving really stuck with me and has changed my behavior.
The Ugly: There will always be an ugly side to social media. In my first blog post, I talked about how social media puts pressure on society to portray their life as perfect, which has negative impacts on perception and mental health. We saw the ugly of social media via Facebook live stream throughout the semester, which brings question of monitoring in the future. As the conversation around mental health, violence, and social media continues to become normalized, I would hope the ugly side of social media can be minimized.
And now because I'm emotional about graduating I'll leave you with my favorite quote. Whether you're a senior or grad student graduating, or still have some time left at BC, I think it's important to keep in mind:
For what it's worth, it's never too late, or in my case, too early to be whoever you want to be. There's no time limit, stop whenever you want. You can change or stay the same – there are no rules to this thing. We can make the best or the worst of it. I hope you make the best of it. I hope you see things that startle you. I hope you feel things you never felt before. I hope you meet people with a different point of view. I hope you live a life you're proud of. And if you find that you're not, I hope you have the strength to start all over again.