When I walked into my new office on the first day of my internship at HarbourVest Partners, I was in awe. It looked like a magazine. I was on the 43rd floor overlooking Boston Harbor. The white and blue furniture was polished and sophisticated and also very traditional.
Much to my surprise, the traditionalism of HarbourVest extended far past their decor. But as a result of recent efforts, they are beginning to advance.
In order to understand the rest of this blog, I'll give a very brief background on HarbourVest and my role. HarbourVest is a private equity fund of funds with hundreds of active investments. This summer and school year I am interning in the Portfolio Analytics group, reconciling the financial statements of our investments within our internal database.
The Old 
In order to update each investment, there was a specific order of operations. The Operations Assistant would print out the financial statements and walk them over to the Portfolio Data Analyst that the fund was assigned to. The PDA then reconciled the fund for the current quarter. After printing out all of the supplemental documents involved, the PDA would walk the folder of all of these documents over to an Assistant Manager for review. This would be repeated for over 1,000 investments.
This process was effective but flawed.
Everyone got their work done and it fostered a sense of community. The act of walking around and handing the portfolio to the next person allowed me to know everyone's name, what they looked like, and where they sat.
Everyone's cubicles are decorated with pictures or the schedules of their favorite sports teams. Just from seeing how people chose to decorate their little space, I've gotten a little insight into their personal lives. These insights have provided conversation starters and have helped find people with similar interests to me.
And I think the best benefit of this process is that I have an excuse to walk around and not be chained to my desk all day.
However, when looking at this process from an environmental perspective, it is horrendous. The average financial statement is 10 pages, plus a 1 page checklist, a 6 page valuation change report, and a 1 page reconciliation report. That's an average of 18 pages per investment. 1,000 investments with an average of 18 pages each. Per quarter we were using 18,000 pieces of paper.
Not only was this process destructive to the environment (and expensive), productivity was not as high as it could be. Because of the need to hand off hard copies to other employees, working from home was virtually impossible. If an employee had a doctor's appointment in the middle of the day it wouldn't make sense to come all the way into work so they usually took the whole day off. Or if a parent had to stay home with a sick child. Theoretically, these employees would be able to work most of the day but the infrastructure at HarbourVest prevented that. Therefore, time was being wasted that could have been spent working towards deadlines.
The New
However, employees at HarbourVest recognized that this was somewhat of an ancient process and created a more cost-effective and environmentally friendly process.
Now, I'm not sure what went into the development of this because I was still pretty new when it started to get phased in but I do know that it didn't come upper management. Those who were doing this everyday had an idea to better the company and ran with it.
Instead of printing out all of the financial statements and reconciliations, we download them from our database and use the tools on PDF to highlight and annotate the important points.
At first, we started emailing the annotated financial statements to the Assistant Manager that was assigned to review the PDA's work. It was a good idea but some of these emails got overlooked or deleted which would cause a delay in the processing of the portfolio. It also only allowed access to this document to the PDA and the Assistant Manager that were assigned to the portfolio.
After a week, a better solution was found. Instead of emailing the annotated financial statements we upload them, along with the reconciliations, to a database that every HarbourVest employee has access to.
Now, the only documents we print are the 1 page checklist and the 6 page valuation report. We are only printing an average of 7 pages per investment. That's 7,000 pieces of paper per quarter. (I know that 7,000 is still a lot but compared to 18,000 it is a MASSIVE improvement.)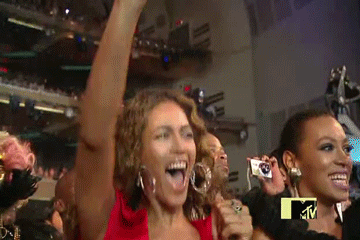 And as there is still a need to hand off physical copies of some documents, the culture hasn't been affected at all. I still get to walk around and say hi to everyone at least once a day and I've gotten to know the two new PDAs in my group, which probably wouldn't happen if we went 100% paperless.
This improved process still hasn't fixed the work from home problem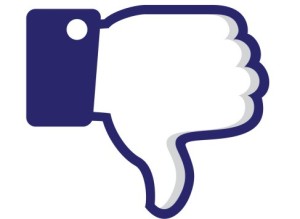 but it's a work in progress.
It was so simple to update this outdated process. Digital maturity doesn't necessarily have to come from an advanced technological breakthrough. Nor does it have to come from the mind of someone in upper management. What matters is the effect that it has on the company. HarbourVest has become more sustainable and cost-effective while preserving the culture of the firm all by utilizing the highlight and bookmark features of PDF. It only took a small realization and a supportive environment, where failure is accepted and all people are free and comfortable sharing their ideas.
The Future
Now the question becomes what will happen next? Will we go completely paperless and rely on our database to hold and transfer all of our information? Will cross-functionalism be implemented? Or will the Business Analytics and Business Intelligence team create an entirely new program and process to go with it? I don't know where the next improvement will come from (any maybe no one else does either) but I can guarantee that there will always be something. The BA/BI team is rapidly expanding and looking for more projects to aid in the digital maturity of HarbourVest. Because once digital maturity has begun and the benefits are noticeable, it becomes a never-ending process.