If I had to choose my favorite time of the year, it would have to be the weeks leading up to the holidays.  Yes, this is in part because of the typical fall foliage, increased apple-baked goods, and my favorite food-filled holiday, Thanksgiving. In addition to these aforementioned reasons, however, is an additional "holiday" that has made the last week in November particularly special for me: Cyber Monday.  The quintessential Super Bowl for bargain shoppers, that has given consumers another reason to shop the Monday after  Thanksgiving.
So with the holidays coming up, I decided to look into the power behind Cyber Monday for today's blog post.  But before I even do that, I can't help but question.  Who even came up with the idea of Cyber Monday anyway?
The term "Cyber Monday" officially dates back to 2005, when executive director of shop.org (a division of the National Retail Federation), Scott Silverman and the Senior Vice President Ellen Davis, used the term to describe the trend in increased online sales that seemed to take place the Monday following Thanksgiving.  While it wasn't the biggest day for online sales, there definitely was a trend that consumers tend to shop more on the Monday after Thanksgiving.  Based on their research, they concluded that consumers increasingly shopped online the Monday following Thanksgiving due to the lack of internet in people's homes.  Yes, you read that right. The Monday after Thanksgiving became a popular day for online shopping because of the lack of internet in people's homes.
While initially this may make you confused, Silverman justified this binary opposition in an interview with the MultiChannel Merchant and it actually makes sense.  In 2000, only 41% of homes had internet access in the United States, whereas today, over 85.1% of individuals have a computer in their homes.  Because of this lack of computer access during the weekend, the first workday of the holiday season had become a popular day for online shopping. This was often the first day of the holiday season that many people could access retailers' websites.
Still, the amount of buzz that this Monday produced was not enough for the National Retail Federation, who had a vision to grow the ecommerce industry and the impact of the Monday following Thanksgiving to be even greater.  The National Retail Federation did just that, by creating and implementing a marketing campaign surrounded by the excitement and buzz of the Black Friday market.  The NRF promoted online shopping through the concept of Cyber Monday, which promised shoppers special deals if they bought their products online that specific day. On its very first run, the NRF had a commitment from over 43% of online retailers to host promotions throughout that Monday.
On November 28th, 2005 (the Monday following Thanksgiving, and the best day of the year since it is my birthday) this campaign was proven successful, as online retailers reported a huge increase in online traffic from prior years.  For instance, an online jewelry retailer reported an increase in online traffic of over 92%, when compared to the Monday after Thanksgiving in 2004, and 82% increase from the traffic they had received the previous Monday.
Fast forward over 17 years, and the popularity of Cyber Monday has grown exponentially, as individuals' shopping preferences have shifted away from in-store purchases to online shopping.  This past November, Cyber Monday reached its peak of over $3.45 billion dollars in online sales, representing a 12.1% increase from 2015 and making it the most profitable day in the history of online retail.
What is the major cause of this trend?  With each generation that passes, we are increasingly spending more and more time online, making ecommerce an increasingly popular option amongst consumers. In a study completed by the CMC it was found that on average 67% of millennials shop online, and spend approximately 6 hours on the internet per week.  In comparison, only 41% of baby boomers shop online and spend 4 hours a week online, followed by only 28% of the elderly shop online and spend on average 2.5 hours on the internet per week.  Millennials' growing dependence on the internet, as well as the convenience of e-commerce, is diminishing the probability of consumers going to a physical store.  While we saw in Taylor's presentation that retail is very much not dead, online shopping is definitely gaining more prominence.  In a recent study, it was found that shoppers carryout 51% of their purchases online.
Online shopping also saves a considerable amount of time and energy, which makes it very appealing to a busy consumer.  On average, it has been found that over 40% of consumers say that they spend more time shopping than they had anticipated spending when they are shopping in a physical store. (Whereas only 20% say they spend more time shopping than they had expected to when online.)
In addition, if you order online you eliminate the risk of traveling to one store just to find out that they are out of stock of the product you are looking for. Online shopping is simply a win-win.  Even if you go to a website and see that the company is out of stock, there usually is an option to purchase it and have it delivered when it becomes available.  Personally, I would rather shop from the comfort of my own bed, rather than waiting outside for hours in the cold to find out that the store I went to is already sold out of what I wanted.
So how can you score the best deals this Cyber Monday? Make sure to do your research before the big day, and go in with a plan.  Since many different websites offer hundreds of deals, it's important to recognize which ones are worth your while.  A company may actually mark up their products in anticipation of Cyber Monday to make you think you're scoring the best deal.  Also, the products for sale may be the ones that a company is looking to get rid of because they are outdated or of poor quality.
Most importantly, as students of #IS6621, don't forget the amount of money that companies put into their websites to get you to buy as much as possible on Cyber Monday.  Their goal is to encourage you to buy more.  If you go in with a set plan of what you are looking to buy, you are less likely to fall into their marketing scheme to get you to buy more.  See below for two of Amazon's random gadgets that you may have fallen for this past Cyber Monday:
Here's a Vintage Butter Churner.  With over 25% off, it's definitely the kitchen tool you never knew you needed.
A Home Brewing Root Beer Kit. 38% off is a steal–and anyway, not many can say they have made root beer from scratch.
So with 15 days to go, are you ready to shop?  Here is list of the best companies to buy from this November 27th.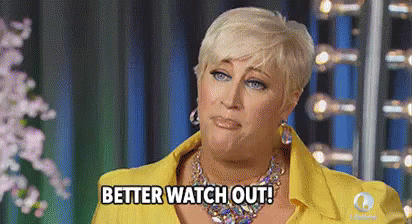 http://multichannelmerchant.com/ecommerce/scott-silverman-cyber-monday-still-reigns-supreme/
https://www.cbsnews.com/news/celebrating-cyber-monday/
http://fortune.com/2016/11/29/cyber-monday-2016-sales/
https://www.forbes.com/sites/deborahweinswig/2016/11/17/cyber-monday-set-to-dominate-holiday-sales/#69a069136f96
http://money.cnn.com/2016/11/28/pf/best-cyber-monday-2016-deals/index.html