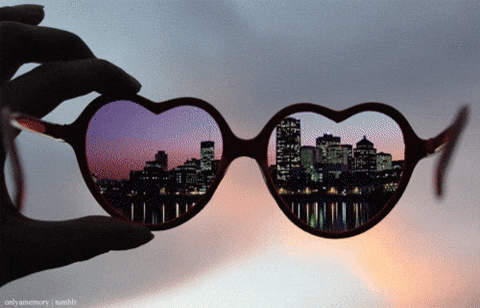 Recently, my boyfriend and I had the opportunity to travel to Hawaii. I started counting down the days until I would be sitting down on a beach next to crystal clear blue water. As my workload increased and the days went by, my laziness in planning fun activities to do during my vacation increased. When we finally made it to our final destination and jet lag set in, we immediately regretted not having carved out time before the trip to plan what we were going to be doing. This resulted in us spending our first morning on this tropical paradise planning the rest of our trip instead of using that time laying out on the beach or by the pool drinking Mai Tais.
Imagine not having to waste time like I did deciding on what to do during a big trip. To me, that is the only bad part about traveling. The fun part is booking the trip and getting there. It definitely helps indecisiveness regarding what sites to see, especially if you are traveling with a big group. Luckily, such an app exists called Visit a City that helps travelers with this issue.
Primarily, the Visit a City platform acts as a way to enhance the traveler's experience. It does this by acting as if it was your own personal travel guide. It provides information on over 3,500 destinations with over 40,000 sights, attractions, events and activities to plan. Through the search engine on the app, you begin your search by typing in your destination or selecting one from the home page. Once you type the location in, the user has many options to choose from. You can either view: Things to Do, Sights, a Map of the city, a predetermined itinerary, Travel tips, and view your scheduled plans.
Under Things to do, the user can view options to purchase tickets for things such as trolley rides and sight-seeing tours. Some cities also give you the option to buy what is called a "Go (Name of City)" cards. These cards offer travelers an option to visit multiple sites at a discounted fixed price. This of course, can help businesses greatly because it gives users more flexibility to attend more sites than they would usually. With a map of the city provided on the app, it increases efficiency for travelers when deciding which sites are close enough to see in one day.
Along with these two features, the app also provides a predetermined itinerary based on the number of days you plan on staying. By default, it gives you the option of 1 to 3 days on the home screen. This itinerary doesn't just provide sites to visit, but also walking times between the sites. By viewing this, travelers can pick and choose which sites they decide to see. For busy consultants and frequent business travelers looking for downtime during their travels, this is a great way to easily explore cities without the hassle of doing research. In addition, once you choose some of the places you want to go or one of the itineraries provided, you have the ability to edit to your personal preferences.
With apps such as Visit a City, it is important to see how they benefit the travel industry as a whole. It is noted that around 85% of people use smartphones to plan their travel when on leisure tours and 30% use mobile apps to find the best hotel and flight deals. Also, important to mention is that 15% use download travel apps to plan a trip ahead.
As good as I find this app to be, I am curious to see how they will come up with a competitive advantage against other travel apps. Some of their competitors include apps such as GateGuru, an app that that gives travelers the length of security lines or the distance from baggage check to your gate. It also gives you detailed airport maps and real-time information on unexpected gate changes, so you don't have to find out about them when it's too late. Another complementary travel app is Foodspotting. With this app, you can search by whatever craving you may have. You enter a dish and Foodspotting will take you there. I feel that the key to keeping these apps competitive is efficiency for the users and making sure these apps work with businesses to continuously stay up to date with the current travel conditions and trends.
Ultimately, with the growth of technology in the mobile industry, it has become almost necessary for businesses to be active on mobile and social media platforms and travel and tourism industry is not an exception. Apps such as Visit a City help enhance the travel experience for users and can provide a way for businesses in big cities increase their exposure.
Resources:
https://www.cntraveler.com/stories/2015-02-24/travel-apps-that-can-replace-your-tour-guide
https://fieldguide.gizmodo.com/the-9-best-travel-apps-for-exploring-cities-1786593373
https://www.inc.com/jeff-pruitt/10-apps-that-take-the-pain-out-of-business-travel.html
https://www.imobdevtech.com/Blog/top-advantages-of-mobile-apps-for-travel-tourism-industry/