These past thirteen weeks have been a whirlwind in the best way. It is hard to believe that we are already in our last week of blogs. Throughout this class, we have discussed topics ranging from how companies use crowdsourcing and innovation to virality and blockchain technology, just to name a few. When starting this course, I didn't think that we would be getting into such detail about these topics. We even had the opportunity to hear from different guest speakers to see how companies like John Hancock and Walmart have used social media to increase not only exposure for their respective businesses but also as a way to enhance their customers' experiences as well. It has definitely been an enjoyable semester in this class.
Key Take- Aways 
With so many topics we have discussed, there are many takeaways that have stuck with me throughout this class. The first being the way companies use crowdsourcing to gain collective intelligence. One of the most interesting articles to me was when we read about the "Wisdom of the Crowds' and how collective intelligence was used in games like "Who Wants to be a Millionaire" as well as in betting in sports and a few different stock exchanges. I think that the future of this in social media is in apps such as Task Rabbit that make heavy use of other people's skills and intelligence to enhance the consumer experience as well as, in the case of Task Rabbit, create new opportunities for people to use their specialized skills.
The second takeaway I have found from this class is all the way in which companies have been making use of augmented reality. Prior to this course, I had some idea that companies such as Facebook and various furniture and hardware retail chains such as Lowe's have been using AR to enhance their consumer experiences. Facebook has been creating AR glasses similar to Google and Lowe's has incorporated an application used to measure an object or distance within a smartphone's camera view. To give you an idea of how much companies are planning on using AR in the future, Facebook-owned Oculus has the most (86) current positions listed for jobs involving VR or AR, according to data provided by LinkedIn.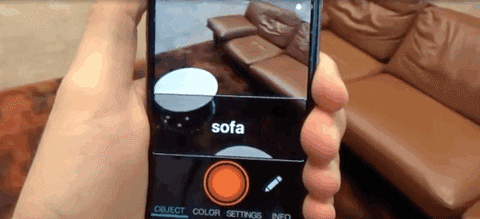 A third topic that stayed with me throughout this semester was the class in which Lindsay Sutton from John Hancock came to speak to us. It was very intriguing to see how companies like John Hancock are consistently creating new ways to make subjects such as finance more hands-on for their customers as well as new ways to reach out to their customers. As Lindsay mentioned, they are working on launching a new app to help families better track their finances and have created the #RetirementRookie campaign with famous retired Red Sox player David Ortiz to connect better with their consumers and to give insight to those who have heard of John Hancock but don't necessarily know what they do.
One similar financial institution that has done this very well is Capital One. Recently, Capital One launched its Banking Reimagined Tour. The concept behind this marketing campaign is to generate new ways of thinking about finance using cutting-edge technology. The bank uses a 54-foot trailer to travel around the country while showcasing a personalized digital experience. Customers can use an interactive wall to learn about financial values and set goals. This perspective allows customers to think about their finances in a compelling, innovative way.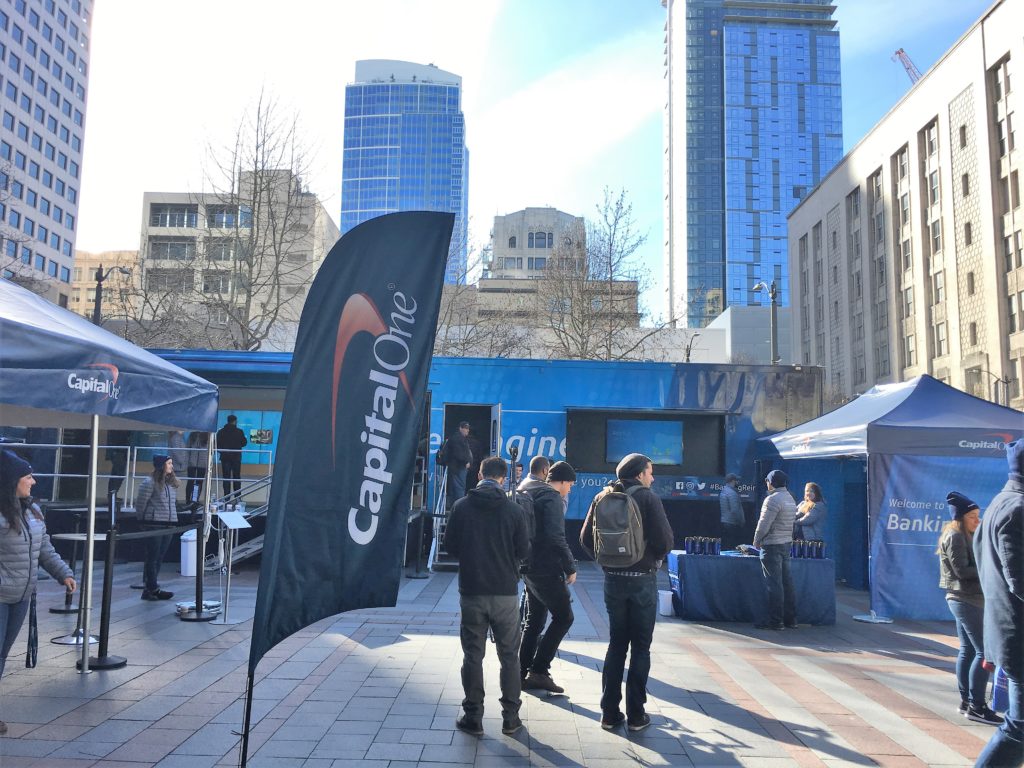 The last topic I found to be the most fun to learn about was managing virality. I enjoyed studying the case about Sony and the JK Wedding Dance Video with Chris Brown and how they dealt with how to handle the monetary and issues that come from having one of their artists' songs behind a viral video. As we also learned, there are both positive and negative effects when going viral, and it is important that companies be strategic before creating a marketing campaign designed for this purpose. One example of a successful video commercial to go viral on social media is Apple's ad with Taylor Swift to introduce Apple Music. What's great about this video is that Apple and Taylor Swift managed to create something that is relatable and humorous. An aspect that, as we touched upon in class, is key to making a video go viral.
Ultimately, this class has brought so many interesting topics to light for me. With everything ranging from our first class about crowdsourcing to our discussions about artificial intelligence and Facebook all the way to our last discussion about the negative effects of social media, each class I have learned something new. I am excited to see where these takeaways will lead me wherever I end up in my career.
Resources:
https://www.recode.net/2017/4/28/15376268/facebook-augmented-virtual-reality-linkedin-jobs-charts
https://blog.sprinklr.com/finance-brands-lead-social-media-marketing/
 https://bankingreimagined.capitalone.com/en-us/Insights/9?linkId=34734660