It's been here and it's been happening for sometime now. Everyday I find myself hearing screams coming from down the hall or even in the rooms above my dorm. My boyfriend does it and so does all of his friends. I find it absolutely crazy how emotional people get about it. I even see laptops in O'Neill watching videos about it and apparently Drake was doing it recently. Fortnite Battle Royale has made a monstrous impact on college campus's everywhere and with teenagers as well, but is it really as successful as it seems?
When asking what the big deal is, some of the responses start to overlap. "It's basically like a combination between Call of Duty, Minecraft, and Hunger Games," is what I hear most. It is a third-person shooter game that incorporates scavenging items and building miscellaneous structures to the best of your ability. In seeing the game itself, it really does seem eventful as 100 players parachute onto an island and try to outlive everyone else until one victor is left. From what I've been told, if you go to Dusty Depot, you're a psychopath and if you can make it out of Tilted Towers on top, you have a chance to go far in the game.
In diving a bit deeper than consolidated conversations with the broskis, I've found that the strategy of release for this game was actually quite different from typical games. Call of Duty WWII was released in the fall for $60. If you wanted to download Fortnite right now, you can do it for free.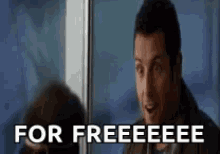 The creators of Fortnite, Epic Games, originally had the download available for $40 in July, but with little success, they decided to offer the game for free. The company is attempting to mimic that of the App Store success where a game itself is free, but there are potential micro transactions that can accumulate a profit. For example, the high school version of myself could always buy more lives in Candy Crush. Comparatively, Fortnite players can purchase outfits and dance moves for a small price.
At a glance it seems that it would be difficult for Epic Games to pull a profit, but considering they had registered 40 million players recorded in January it does not seem impossible to manage some financial success, according to the Wall Street Journal. Despite the larger volume of players, the company has not reported any literal numbers regarding its revenue associated with the game. So while it has potential to be successful and change the transaction model of video games, it still needs to cover its growing costs.
With so many players rushing to popular battle grounds like Anarchy Acres and Haunted Hills, Epic Games needs to support their servers, which handle the traffic for the online game. Fortnite seems to be currently running into issues when the servers are down and complaints add up regarding lag during gameplay experiences, causing pain and hysteria to many. With so many players online, it is really unclear if Epic Games is pulling a profit.
In looking at their competitors, it is interesting to see their reactions to the notion of releasing a free console game. Competitor Take-Two Interactive Software, criticized Epic Games releasing a free game claiming that only a fraction of the players makes in-game purchases. However, the popularity does pose a risk for publicly traded game publishers. According to KeyBanc Capital Markets, a 10% decline in player engagement could correlate to a 5%-7% dip in earnings-per-share over the course of a year.
Additionally, some game producers risk player dissatisfaction when introducing in-game purchases. In some of my conversations with gamer friends, it seems that most are annoyed when Call of Duty releases a "map-pack" due to the price, but love new levels to explore and play.  It really depends on what price points companies set and what features players can or need to buy. According to WSJ, Star Wars Battlefront, a popular game by Electronic Art received harsh backlash from players for its in-game purchases and eventually decided to reverse their decision. It is unclear if a free console game would cumulate similar responses given that it's, ya know, free.
So while I still have more research to do on this game, I'm curious as to what you guys think regarding its apparent popularity, but unclear financial success. Please comment below your thoughts on the matter and I'm looking forward to responding! Also, after telling some friends that I'm writing my blog about their beloved game, it seems mandatory that I attempt to play a few games so keep an eye on for updates on my twitter!
Sources
https://www.wsj.com/articles/how-fortnite-defied-convention-and-became-a-hit-1518786000?mod=searchresults&page=1&pos=3
https://blogs.wsj.com/moneybeat/2018/03/09/so-many-games-so-little-time/