AI is undoubtedly one of the most popular topics dominating our contemporary discussions of technology. Reactions and opinions to the impending reality of an AI-driven world range far and wide. Some like Elon Musk and the late Stephen Hawking view the technology with healthy doses of skepticism and fear, as they believe that the development of advanced AI could spell trouble for the human race. Musk in particular has stated that the rise of AI would be the "most likely cause of WWIII".
Here is a live look of me recreating to these predictions: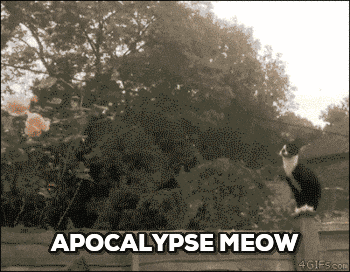 Others, see AI in a much more positive lights. Jeff Bezos, for example, has stated that AI is in a "Golden Age" and will eventually allow us to solve problems that "were once seen as science fiction". Gary Vaynerchuck, the popular social media personality, sees AI as a game-changer for consumer electronics. In particular, voice AI projects to be "just a revolutionary as the iPhone".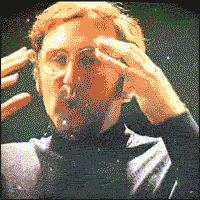 Others individuals and organizations frame the impending technological upheaval through an economic lens. Northwest economist Benjamin Jones forsees the economy experiencing hypergrowth once AI is widely implemented. Major consulting groups like Accenture also view AI doubling economic growth rates by 2035.
Though opinions of AI and its role in our lives are often filled with wonder, awe, and curiosity, we often fail to project how important it will be in other areas of our lives. In particular, the conversation of AI and its role in our society will dominate political discourse. Need proof? Look no further Andrew Yang, whose 2020 election bid centers on the growing threat of economic destabilizing the economy.
Yang's platform is simple: Technology will likely ruin our economy and voting for him is the way to stop it. Such a stance can be seen in his rather dire views: "we're going to have a million truck drivers out of work who are 94 percent male, with an average level of education of high school or one year of college… That one innovation will be enough to create riots in the street. And we're about to do the same thing to retail workers, call center workers, fast-food workers, insurance companies, accounting firms."
Yikes.
The remedies for Yang's predicted issues range from intriguing to radical. For example, Yang intends on implementing a "Freedom Dividend" to misaffected workers. What this would entail is giving workers who are displaced by AI $12,000 annually. Yang here is clearly trying to rebrand the concept of universal basic income, an initiative even Hilary Clinton saw as "unrealistic" in the past election cycle.
Other remedies Yang appears keen on prescribing include imposing a consumption-based tax on corporations that benefit from automation. Other changes suggested by Yang include turning April 15th into a national holiday in order to "make taxes fun".
Regardless of one's view of Yang's positions, many view that these issues are here to stay. Within the next 10-20 years, one can be sure that automation will be at the forefront of our political discourse.