I have a confession to make. I highly considered dropping this class. Senioritis started creeping up on me at the beginning of this semester. I worried that tweeting four times a week, blogging every other, watching one or two TEDx Talks accompanied with an article, and presenting once this semester was more than I could wanted to handle. Did I mention the fact that we had to bring in a snack  of our choice once this semester?! The audacity Professor Kane must have asking so much of us!!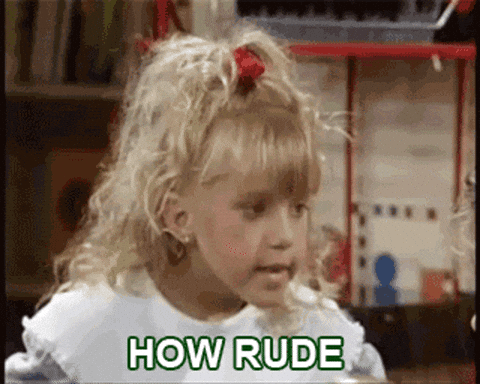 Looking back, Professor Kane was right. #IS6621's requirements seemed incredibly overwhelming at first, but once you get the hang of things it feels manageable and fun. Signing on to Twitter after my four year hiatus from high school felt awkward and pretty unnecessary. At this time, I knew that Twitter was popular amongst my peers, some even claiming it as their main news source. I found this ridiculous until I realized that if you follow the right people and sources, rather than the random kid you went to high school with who clogs your newsfeed with his "Fire, flames new mixtape" that drops at 6PM PST, you can actually learn something from Twitter. Now, when I go about my weekly assignments for our class it doesn't feel so much like a requirement. I naturally am interested in what my peers and news sources are posting about. So much so that I have to remind myself that my tweets can actually be used for class if I just add #IS6621.
Not only was I intimidated with the assignments, but I also feared you all. Yes, you! I was scared of the people taking IS6621. Being an A&S student who has only dabbled in a few CSOM classes I felt immediately behind in a class full of CSOMers, not to mention the MBA students. I was in your territory. There was no chance in hell I was ever going to speak up in class. I planned to participate in small group activities. Maybe, possibly, if I was brave enough, I would ever so often say a sentence or two for our class discussion. Enough to get participation points, but nothing more.
After week two, however, I realized I wasn't behind. Not because I miraculously learned all there was to know about Information Systems or Finance, but because this class truly is what you make it. We got to decide the content of our assignments and our discussions. Of course, Professor Kane provided great material for each class and different topics to lead our discussions, but we were in charge of providing the pizzazz! Professor Kane had the Social Media and Digital Business expertise, while we were the eyes and the ears reporting back each week with new findings and news. So, while I still am a mere A&S student, I truly benefited from this class being that we all brought our own competencies and experiences.

With that being said, my favorite part of this course was watching all of your presentations. I was able to learn a lot about/from our classmates. The topics each of us chose spoke to our passions and experiences. I learned about Bitcoin, FinTech, innovations in the food industry, fast fashion's effect on pollution to name a few. All of our topics ranged among different industries and levels of expertise, but as an audience member I could tell each presenter felt some sort of excitement towards their topics.
Personally, I never thought I would present on an app that works to get your off your phone more (Moment app does not pay me, but they should). #IS6621 made me more aware of my phone usage. To my surprise, it made me more conscious and intentional about the time I spent with my head in my phone. (I still haven't re-downloaded Snapchat since February 11th. A small, yet exciting victory in my book!) This class has benefited me in more ways than I imagined it could. It didn't just provide me 3 credits that I need in order to graduate, but it helped me grow as a student preparing to enter the workforce which I am incredibly grateful for!
Thank you for reading my final blog! This isn't a goodbye, it's a see you this Wednesday!!