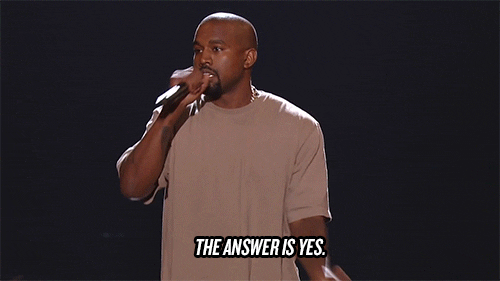 From my first blog post, I could tell that I was absolutely shocked by the fact that I was potentially going to learn something in this class (probably should not have been as shocking obviously). Instead of having to memorize scenes on vases and finance equations for an exam, we were going to actually discuss and debate and get to learn about a wide variety of topics that are super relevant to our lives (wicked, if you will). And boy did I learn a lot in this class. This class taught me things that are essential to my future career path and essential to my knowledge of the world as it EXPANDS (both figuratively and literally of course).
Not super creative so here are some numbers for you (CSOM kids love numbers and $$, ever heard that one before?)
There are 42 students in this class. So, that should be (takes out iPhone to do the math on this since we are all increasingly dependent on technology to complete the most simple tasks) about 294 blog posts for the year. You guys that is a lot. That is so many blogs. In those blogs, we wrote about 270,000 words. A 200-page book is about 55,000 words, so we wrote enough content to fill almost 5 books. Content, content, content. I learned so much in class on Wednesdays but also through reading all of your blogs, and following everyone on twitter. Go us!
For some more fun numbers relating to this class….
1565: the number of cryptocurrencies available as of last month.
180: number of recognized world currencies
87: number of Facebook users (in millions) who potentially got their data scraped by Cambridge Analytica.
44: The number of US senators who have no idea what Facebook is or does or how it makes money, even after a 5 hour congressional hearing.
132: the price (in US dollars) that Spotify's IPO opened at in April.
1.5: the money (in billions of dollars) that Snapchat lost in market value because of Kylie Jenner and her twitter account.
47: percent of jobs that will go away in the next 25 years, mainly due to technology (Oxford)
0: the number of jobs that I have right now
To get away from the math (brain hurts) let's go back to my favorite thing ever: Lists.
Takeaways
1.keep up or die.
My most major take away from this class is that actively keeping up with tech news and discussing it with other people is important for understanding what's going on in the world (again, duh, but maybe not?. My dad texted me the other day to ask about Snapchat and its stock (don't ask) and I could actually give him a ton of information about it because I have been reading, tweeting, and talking about it for the past 4 months. Things are changing so quickly (Facebook, AI, Spotify, block chain, etc.) if you aren't educating yourself you are going to fall behind in what's going on, and you are not just going to fall, but plummet. I especially learned that through not being on twitter for a stretch of 6 days and feeling like I had been just let out of prison after 30 years (What is happening with Facebook? Why is Zuckerberg on trial? Spotify is doing what? Did I time travel to the future?)
2. Every tech company knows everything there is to know about you and that will probably keep going into the future. The best thing you can do is understand what they have and what they are doing with it.
3. Blockchain is the future but its really hard to understand so just keep reading about it and hopefully one day we will understand. *fingers crossed*
4. long blogs must be split up with graphics and pictures always. charts are even better.
5. Gifs are the key to the soul
Thanks for an awesome class everyone! See you on the #IS6621 page for one more class and then maybe some additions in the future. sad to leave the #hashtag behind.