"Different"

That is the word that stuck out for me on the syllabus. Full disclosure: I stalked the syllabus before the first class to gauge the course.
The word, different, was quite intriguing, but honestly I did not know what I was getting into till the first class. I had dabbled on Twitter. I occasionally post on Instagram. I made a Facebook my senior year in high school because I was told "I had to" by my friend who was a freshmen at Boston College. The idea of putting my private life on the internet never was a huge attraction for me. Yet, here I was taking a class centered around the social media and digital business.

Forty minutes later and I was hooked. Three areas really peaked my interest: Twitter, Blogging, and Social Media

Twitter:

I haven't tweeted in four years to be honest. As I dug through my very outdated twitter, I was able to reminisce on the high school version of Aidan. Each tweet provided an small insight into the less mature, less intelligent version of myself as I tweeted about the daily humor of my life. Twitter in my high school years was a source of humor, yet I never considered the power of this blue bird app. In this day and age, the power of social media is undeniable. Twitter can be used as a powerful tool in business. I am ready to dive into the different aspects of twitter and explore the insight that it has to offer.

Blogging:

Blogging is completely foreign to me. I haven't ever been exposed to blogging like Twitter. My excitement for this sector of the course centers around the ability to produce my own content around a topic I enjoy. I have been debating the topic I will eventually focus on. The video we viewed in class this week spurred some inspiration for the center of my blog. I am toying with the idea of centering my focus on the different uses of crowdsourcing. I am slightly fearful of how my blogging capabilities will be. I have never had the greatest creative writing abilities. This will be a learning experience.

Social Media & Corporations:

Lastly, I am excited to view the different uses of social media by corporations. Corporations over the last few years have become increasingly concerned with their social media presences. It seems that the only noteworthy use of corporation social media is the misuse. I find these various flawed experiences of media and corporation very interesting. It always amazes me some of the mistreatments of social media by corporations. Companies with billions upon billions in revenue can't figure out how to send a simple tweet or create a social media marketing ploy without some public relations disaster. One of the largest disasters that comes to mind and initially started my interest in this was the Dove Transformation campaign. The Dove campaign, just as a brief aside, showed a black women using a Dove product then transforming into a white women. This was a PR disaster causing a public outcry and apology from Dove. But after the outrage and reaction, a question had to be asked: "How did this happen?" I hope to learn the various disasters that occur with corporations and how we can learn from them and prevent them.

Other Perks & Final Thoughts:

I couldn't end this post without acknowledging snack time.  I am very excited by our class sponsored snacks. The idea I have is to use my new twitter presence to pursuit a snack company to sponsor a snack break for our class.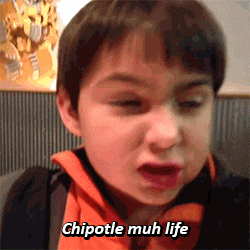 More importantly, the daily surprise of snacks will be a great motivator for night classes on Wednesday. I can't wait to begin this course and all that it entails.