One evening in the fall of 2015, I made my way out to Boston College after work to meet a part-time MBA student who was going to host me for a class visit. Having spent the past few months attending information sessions and preparing applications for a few different Boston-area evening MBA programs, the class visit was the final box I needed to check in order to feel like I had done my due diligence before deciding where to enroll. The day before my scheduled visit, I received a note from a staff member letting me know that the marketing class I was due to sit in on had been cancelled, but there was a spot open in a different class called "Social Media and Digital Business" if I was interested in going to that one instead. I wasn't a big social media user and the course name wasn't necessarily one that I would have gravitated to on my own, but not wanting to postpone the visit any longer (and figuring the point was just to get an overall sense of what the classroom experience was like), I said yes and showed up the next night with an open mind.

That evening, the host student led me and another prospective student to the classroom and warned us that this class wouldn't necessarily reflect what a traditional MBA course was like, but that it was a great class nonetheless and Professor Kane was awesome. The student gave us an overview of what the course deliverables were, including blogging and managing a Twitter account. I then spent the next two and a half hours observing an extremely dynamic class. From a discussion on current events fueled by what was trending on Twitter that week, to individual student presentations that were precisely timed, to a student-hosted snack break, the class was unlike anything I had taken before. I ultimately decided to enroll at BC for a few different reasons, but that class visit was certainly the most memorable of the ones I sampled when applying to graduate school.

Three years (and a few months) later, I am now in the home stretch of my graduate school career. When I saw that this class was being offered this semester, I knew I had to give it a try. How fitting would it be for one of my final electives to be the exact class I sat in on as a prospective student??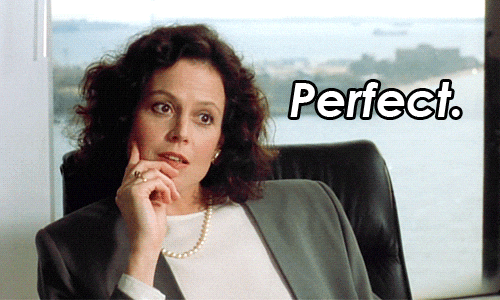 Well, as poetic as I made it seem in my head during registration, I walked away from our first class thinking, "What did I just get myself into?" Just as I wasn't three years ago, I am still not a big social media user. I don't remember the last time I logged into Facebook, I have never sent a Snap, and I just made a Twitter account for the first time four days ago. The only platform I really use is Instagram, but even with that, I don't post my own content frequently and *gasp* have never recorded a story. I swear I'm a millennial, but I tend to be pretty introverted and prefer to not put myself and my experiences out there all the time for others to see. From an academic standpoint, I have become comfortable with the more traditional class model of discussing cases, listening to lectures, taking exams, and working on group presentations. It became very clear to me last Wednesday that this class will be very different than any others I've taken.

So why, given the fact that actively engaging in Twitter and blogging in a public forum seem daunting to me, am I still in this class? Well, one reason is that I want to be challenged. I realize that may sound a bit nuts coming from someone who is so close to being done with this degree, but I know from personal and professional experience that I learn the most when I am put in situations that are outside of my comfort zone and I expect that this will be no different. I am also excited to see how the non-traditional teaching method plays out in our class, especially given that the material is so relevant to the business world today. I think the emphasis on learning from our peers through discussion, blogging, and presentations will bring in a lot of unique perspectives that we will all benefit from hearing and I'm looking forward to being part of that experience.

Despite some of my initial hesitancy after our first class, I'm determined to keep the mindset I had when I showed up for that class visit – I'm coming into this with an open mind, ready to learn.