The greatest tragedy of modern time: no more "upgrades". Okay, I'm being dramatic, but we all remember the collapse of the traditional wireless phone contract, equipped with two-year upgrades and access to the latest smartphones at a fraction of the price. Yes, this is old news, but its impact on the digital world, smartphone development, and software innovation is finally starting to become reliably quantifiable.
While the separation of service bills and smartphone payments alleviated some commitment anxiety and forced brands to introduce better service offerings, a whole new anxiety came to the forefront: sticker price. Pre-2013 (the year when phone upgrades started hitting the fan), the cost of the newest model iPhone was subsidized by your carrier with the remainder included in your monthly phone bill spread out over the two-year period of your contract. So, we were still paying for our shiny new phones, it was just hidden in our service bills. After 2017, the year that Verizon finally jumped on the bandwagon for all of its customers, that same purchase was much more apparent: showing up as an individual payment spanning the longevity of the plan you selected with your carrier. However, that visibility also creates a noticeable difference when your two year payment period expires and your monthly phone bill decreases by nearly $40 for a top notch smartphone *cue sigh of relief*.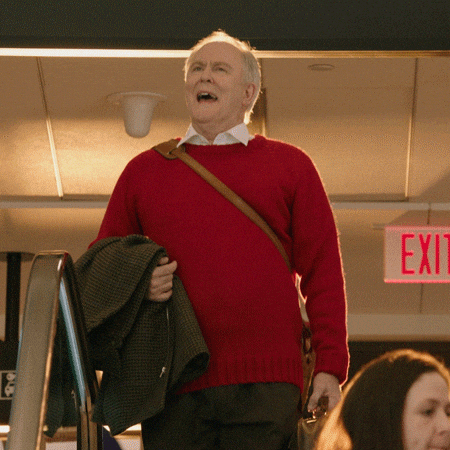 In the meantime, as carriers have been busy making structural changes, smartphones have rapidly become your modern day bread and butter: an essential. Today, the difference between the capabilities of an iPhone and an Android are marginal, and consumers are beginning to make decisions based on price. Many consumers will settle for the older iPhone 8 model rather than make the hefty investment required of the new XS. Yes, there will always be the niche purchasers who, as soon as the newest iPhone or Google device hits the market, are in line eager to take it home. However, your average Joe doesn't really need facial recognition and a dual 12-megapixel camera. Most people are bypassing the newest releases because they simple aren't worth the money.
Okay, so we have two things here:
No more two-year upgrades. Our smartphone payments are showing up in a much more apparent way.
Smartphones aren't really that different anymore. If it does what I need it to do (i.e. talk, text, take nice pictures, and be compatible with my favorite social media apps) then isn't that enough?
This is where human nature kicks in. There's extra change in our pockets, and we feel prideful that we finally paid off that hefty phone bill. We're not willing to take on that same financial burden for another two years. Yeah, my iPhone 7 has a little crack in the top left corner and the charge doesn't last quite as long as it used to, but if I don't pay $40 a month on a new phone, imagine the possibilities? So what do we do? We don't buy new phones.
Consumers, on average are waiting about 2.83 years to upgrade their smartphones, with Apple users taking slightly longer at 2.92 years (The Wall Street Journal). Families are making phones last longer by passing them from one child to the other, and getting them tuned up at brick and mortar repair shops for a fraction of the cost that it would take to deal directly with the manufacturer. Apple is releasing new models at least once a year, but consumers don't seem to be keeping up. A phone call with my dad a few weeks ago, who recently switched to the Google Pixel and YouTube TV (sounds pretty hip huh?), echoed my opinion that there has been a significant decline in smartphone innovation. Sleek hardware is no longer a differentiating factor, we need something more to push us to buy new phones more quickly. It begs the question, how are smartphone developers going to begin to force their differentiation meaningfully in software and innovation, rather than hardware, and will consumers respond?
By differentiating in software I don't mean the cool new features like group FaceTime and emojis that make us go "ooooh" and "aaaah", but real, routine changing developments. Google hit a home run in their Super Bowl Ads highlighting some major work they've been putting in in this regard. Google showed off their translator developments, both old and new, and how they impact global connectivity, exploration, and peace. They developed a new "AR Mode" to Google Maps navigation, which allows you to view your location as you would through your own eyes, indicating which direction to turn based upon your view rather than a bird's eye view of the street. Their Google Lens developments are employing visual research and the use of AI to bridge the gap between sight and search. These developments are not simply a more advanced camera, or a more usable interface, but impactful software and features that will change how our smartphones assist us in our day to day life. Yes, these features may be making our smartphones more "addicting", but they are alleviating the issue consumers are facing: there is no value behind buying the newest model. These developments are providing utility that makes the newest models actually value drivers. This is the key.

This post isn't necessarily a "Google is winning and let me show you why", but rather, a recognition of how this market is changing, and how top players need to respond. Consumers no longer find value in the newest device if it doesn't offer something substantially different from what they're used to. Someone addressed this position last class: innovation these days is lacking because people are realizing that they can make a significant amount of money off of ads; you don't need to create something great anymore to make a fortune. But I'd like to take a more optimistic standpoint. I think this noticeable market shift poses an exciting opportunity for the engineers and innovators of our time. There's not only so many avenues for jaw-dropping developments, but there is significant marketable value (and bragging rights) behind creating them. Let the games begin.