In my last blog post, I went over the history of AI and games (found here if you are so inclined). This week I want to talk about the current state of AI and video games. While there is a tonnnn of stuff going on, I can only dive into a couple sub-topics.
Computers are better than us
When you hear AI and video games, the first thing that usually comes to mind is something like this:
Which makes sense. There tends to be a lot of press about this sort of thing. The headlines that scream "Robots Will Take Over World, Steal your Job" are more eye-catching than ones that say "AI Makes 12% Improvement to Tutorial". While that sort of research is amazing and interesting, there is a lot of other things going on behind the scenes that are making gameplay more enjoyable.
Going Rogue
If you are a student of video game design history, then there are two things I can say about you with confidence:
You've been called a nerd at some point in your life
You've heard of Rogue
For those of you with flourishing social circles, I will explain. Rogue was a computer game developed around 1980 and was vitally important to video game history. It was so important because it was the first video game to use Procedurally Generated Content or PGC. PCG can be defined as Methods — mostly automated technologies — for generating game content, such as levels, maps, game rules, textures, stories, items, quests, music, weapons, vehicles, characters, etc.
All you really need to know about this is that designers put in some rules about how a game ought to look and the computer can create an entire landscape for the game with beautiful trees, valleys, mountains, etc. This same system can be used for individual levels, weapon systems (games like WoW and Borderlands use these to death), and even non-essential quests (Go to X place, kill Y monster, get Z reward).
The game that's been most noteworthy of this, most recently, was No Man's Sky. This game got so much attention was because it created an "almost infinite number of worlds". Here's a fun quote from one of the creators.
"If you were to visit one virtual planet every second, then our own sun will have died before you'd have seen them all."
The feedback for the game seemed to be a resounding Meh; mostly due to a lack of interesting gameplay. This was really just the tip of the iceberg though. Now that a game like this has been done, it'll be easy to replicate and create something with worthwhile gameplay on top of it. Just imagine this sort of game mixed with Fortnite's gameplay to create something with an expanding galaxy, where players fight other players to maintain control of spread out planets, in order to gain resources and strategic positions.
A Siren song
We get it. You're one of those people who doesn't care about the gameplay. You want an emotional journey with in-depth characters. AI could never help create that sort of creative, human experience. Except that it can. Meet Siren.
Siren was created by Epic Games, and a host of other creators, and simultaneously inhabits both sides of the creepy/cool line. While some of you may know Epic from Fortnite, their claim to fame before that was their Unreal Engine, a program that helps game developers make video games more easily and quickly. I wasn't quite sure what Siren meant when she said "driven", but I think this video clears this up a bit.
They're essentially rendering Andy Serkis' acting real-time into their engine with accuracy that is, unreal. Given enough training data, an AI would be able to replicate this sort of performance and even procedurally generate unique, lifelike characters. Combined with a company like Spirit AI who claims to help you "Build characters who will improvise based on your narrative requirements and the player's input", and you've got yourself the makings of a digital West World (combined with 3D printing you've got the real thing).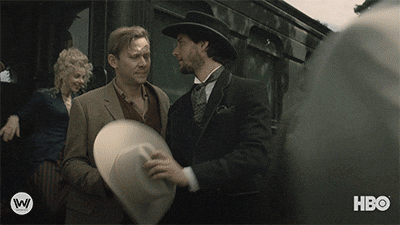 Within the next few decades, video games are going to be an increasingly important part of everyday life. 67% of people aged 18-29 currently play some sort of video game and 81% of teens age 13-17 either have or have access to a game console such as PlayStation, Xbox or Wii. Game players are now the majority of people, whether its mobile or console its now mainstream. Games will be how many of us interact with others, spend our leisure time, and even learn.
This means games have a very large portion of our engagement and our attention. Combine that with the dramatic storytelling possibilities from Epic's Siren and a vast expanse of infinite worlds and I think it's fair to assume that time spent on video games will only continue to increase. This engagement presents a huge opportunity for advertising (feel free to use this as a blog topic) and is something that we, as 'digital natives', should begin thinking about.