As a self-admitted YouTube junkie I could spend hours (majority of my day) getting sucked into the video rabbit hole, channel surfing until I realize I'm watching a video of someone doing their laundry or getting their hair done. In all honesty, I have YouTube running in another tab while writing this. To me this is just another viewing platform to binge videos like others binge episodes on Netflix or Hulu. I never questioned or thought twice about my own viewing until a friend asked what the appeal was for watching vloggers and other videos of that nature. This question stumped me. Why was I so invested in these random people's lives?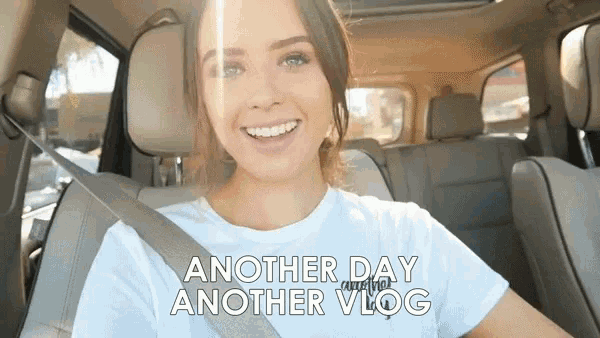 While pondering this question I decided to look further into YouTube and discover if other people utilize the service the same way I do and why they do so. In an article I found, YouTube accounts for two-thirds of the premium online video watched by millennials. This means that even with giants like Netflix and Amazon, younger users are still drawn towards YouTube and its fast paced style with content that's not found on any other current platform. I, well my parents, have subscriptions to most of the big streaming platforms as well as a few premium channels however I tend to only utilize these services when watching with other people.

YouTube itself debuted a premium content channel called YouTube red that costs $9.99/month as well as unveiled a new feature where for $5/month per YouTuber you can gain access to extra content from them on top of their originally scheduled content. A description of the service says its offers "include the custom badges and exclusive emoji" as well as any other perks the creator wants to include. I personally don't see the appeal of purchasing these because I believe youtube should be a platform for anyone and everyone. I think this is what differentiates YouTube from their streaming competitors allowing them to attack a different market and house a greater amount of content as 400 hours of video are uploaded every minute.

YouTube has created such an empire that when asked to number a mixture of celebrities and YouTubers on their influence YouTubers took the top 6 spots over A-list celebrities. While most of them are gamers as we've mentioned before in class, I think the diverse content is a big driver for the success of the platform.

My 9 and 12 year old cousins can watch minecraft videos while I'm watching a lifestyle vlog from a girl in her 20s and my mom's watching a home improvement video of how to fix the leak in the sink. This is what I personally love about YouTube and why I'm most interested in knowing what people watch. I have my favorite avenues and topics but I'm also willing to try any suggestions or favorites my friends have. It creates such a unique community bringing together completely different people bonded over one subject matter or video figure.

"A kid trying to explain to his mum why Stampy Does Minecraft is worth watching hours on end is simply a 21st century rerun of kids trying to convince their parents of the musical worth of Elvis, the Beatles, the Sex Pistols and so on. That is the entire point of a youth culture – older generations aren't meant to get it," he added. I think this quote sums up my feelings on why people's use of YouTube shouldn't be questioned. While I don't watch anything crazy, I still tend towards putting on Netflix while in Hillside or other places I may have taken my laptop out to watch something. I recognize this every time I go to type in YouTube, realize where I am and settle for an episode of New Girl that I've seen about 13 times already. I get less questions from my parents than my peers on my viewing habits which surprises me because I know most of them also watch YouTube. I think if it's the type of content you want to be watching there should be no reason for you not to explore it. I've learned just as much if not more from the lengthy time I've spent on youtube than I have from most regular television shows. On average, users spend at least 40 minutes watching during one viewing session and we watch over 1 billion hours of YouTube videos a day which is more than Netflix and Facebook video combined.

After delving into YouTube facts and articles I realized that it just makes sense to be obsessed with it. With the amount of content continually released there's no need for scouring different Netflix categories for 20 minutes to decide to watch something you've already seen before. There are infinite options for watching and that only allows for people to become attached to youtubers and their daily lives. There are certain YouTubers I've been watching for upwards of 5 years and that's more dedicated than I've been to any TV show.

Now, I'm not sure if this blog taught anyone anything or was just a platform for me to convince my YouTube addiction is okay but next time you're not sure what to watch dive into YouTube and you just might find something you like.

Would you pay for the additional YouTube features? Also drop anyone you watch in the comments!!