Tattoos have been around for centuries and the oldest tattoo is dated somewhere between 3370 and 3100 BC on the body of Ötzi the Iceman.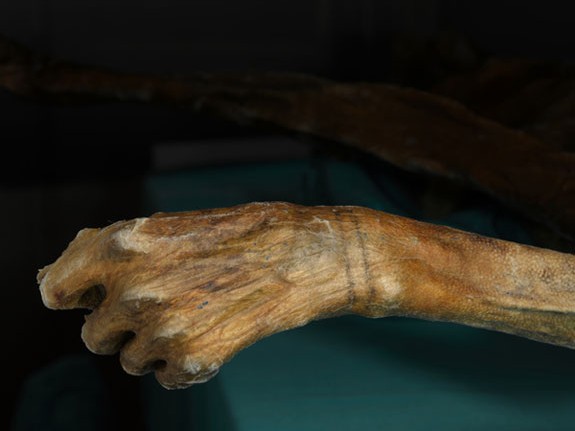 Considering how long tattoos have been around, I started to think about how much the process and techniques have changed as technology has advanced. I personally have two tattoos and both were done in essentially the exact same way, so I was wondering how much this industry has changed and will change. Tattooing typically involves placing pigment into the layer of dermal tissue under the epidermis via a single needle or group of needles.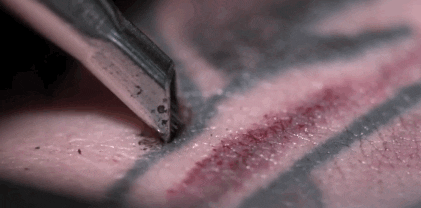 However, technology has started to merge more with tattoos and they no longer simply serve as art on the body. Launched back in April of 2017, tattoo artist Nate Siggard created the first soundwave tattoo that people can play back using a mobile app. You can visit Nate's website and upload an audio file to generate the stencil for the soundwave. This audio file can be up to 30 seconds long and can be a song or voice message. Once you get the tattoo, you need to upload a photo of it, pay $39.99 to activate the soundwave audio, and then $9.99 each year after. Through a combination of audio processing, image recognition, computer vision, and cloud computing on top of a custom built proprietary platform using Javascript and Python, the audio can be played back on the app by scanning the tattoo with your phone. 
Back in 2016, Microsoft and MIT worked together to create DuoSkin, a gold leaf temporary tattoo that works as an on-skin user interface. It can essentially serve as a skin based remote control and also changes color based on temperature. This allows for people to track their body temperature while having a dynamic design. When paired with an NFC chip, people can pay for their movie tickets or food with a wave of a hand. I thought this application is extremely interesting, aside from how cool the design looks. 
The medical field has also combined with the tattoo industry, as seen by the development of temporary tattoos that monitor glucose levels for diabetics. A team from the University of California, San Diego created precisely patterned electrodes printed on temporary tattoo paper in 2015. The diabetic places the tattoo onto the skin as well as a mild electrical current. The sodium ions, which carry glucose, migrate towards the electrodes. Through a built-in sensor, the tattoo measures the strength of the electrical charge and can ascertain the glucose levels. This provides a great alternative to pricking a finger and is relatively inexpensive. 
Some people shy away from getting tattoos because they are permanent, so Ephemeral Tattoos set out to create tattoos that last 3 months, 6 months, and 1 year. They are working on providing ink that contains smaller molecules than traditional tattoos so that you can go over the original design with removal solution to flush all of the ink molecules out of the skin. The ink is designed to dissolve overtime and this can mitigate the risk of not liking a tattoo, and therefore not having to painfully remove it through laser removal. 
3-D printers have become increasingly more popular and have even entered the tattoo world. France-based company, Appropriate Audiences, created a 3D printer that can tattoo a human arm. As of right now the printer can only tattoo simple designs on few parts of the body. As this technology develops, people can expect to have precise tattoos at cheaper rates, bringing in the question of if robots or printers will replace tattoo artists in the future. I do believe people enjoy the human component of getting a tattoo, especially because artists can give advice about the placement, size, and look of a tattoo. If someone is looking for a simple design though, I could see them being performed by printers.  
Tattoos no longer only serve as a work of art on the body, but have expanded into several different fields that we typically do not immediately think of. I used to think of temporary tattoos as something that I put on myself as a kid for Halloween, but now they serve several incredible purposes that I would have never imagined. The process of traditional tattoos has essentially stayed the same for a while now, but the usages have expanded immensely, providing several benefits that we typically do not associate with a form of art. I think that the technology behind tattoos will continue to expand and become more interactive and compatible with our phones and I am interested to see what the future holds.
What do you guys think? Would you try out any of these tattoos or have you heard of any new iterations of them? Sound off below!