While this post may not contain any intended spoilers, all of your social media definitely will. In an age where everyone wants to be included and at the forefront of information sharing, it makes it difficult to fall even moments behind on any trending topic. With Game of Thrones finally back in action, memes and tweets have incessantly followed suit. The season 8 premiere, the shows final running season, aired Sunday April 14th. With 17.4 million viewers tuning in……and over 5 million tweets on the subject. The website was so flooded by Game of Thrones reactions that the top 10 global trends that night focused around content about the show. This makes it difficult to peruse any type of social media platform without seeing a relatable meme from the episode and chances are at least one person you know tweeted or retweeted something about the show.

This demonstrates the dedicated fanbase, it also creates a sort of cool kids club, with those watching holding something over those who haven't. While it's easy to say just discuss the show with whoever you're watching with or wait until someone you know has also watched the show, we're human and wanting to blurt out the crazy thing that happened in hopes that one of your followers also watched the show and will either have answers or a shared excitement in what happened. Don't.

I began Game of Thrones a couple months ago, self-admittedly taking a bit too much time to get hooked, and ended up on season 7 episode 7 at the same time that season 8 premiered for the world. Knowing I was an episode behind, my phone was completely off the table until I was up to date on the episode happenings. For most watchers, keeping off social media is the most fool-proof way to avoid spoilers however this is a big ask with our constant connection to the online world. If this proves tough for you or you're unable to catch up within hours of a shows release, there are some other solutions to beat unwanted pesky spoilers.

For Game of Thrones specific spoilers, the chrome extension GameofSpoils completely blocks any mention of the shows title or related terminology to keep your browser free of spoilers. It currently works on Facebook, Reddit, Twitter, and Google News for the safety of your viewing pleasure. There is even the option to reveal the hidden posts if you let your curiosity get the better of you and have to know right away, while giving you 3 seconds before revealing if you decide to change your mind last minute. Certain apps for general spoiler avoidance include Tumblr Savior, Open Tweet Filter and Unspoiler do the same things for other shows and topics. Twitter allows you to mute certain words on its own site which could also be a route to take to avoid spoilers.

Using these types of programs can assure you won't find spoilers on social media, but this does not keep you safe from random automated text messages. Spoiled.io created automated service will send a spoiler for $0.99 an episode to any number you input, completely ruining the episode for your desired recipient. This brings spoilers to a new level, completed targeted at specific viewers rather than getting ruined with the comfort of the rest of the internet. Creators of the app say they made it after a woman got back at her ex-boyfriend by spoiling the previous nights episode every week.

Apparently, I'm not the only person worried about spoiling and getting spoiled as a new trend of meme has emerged, spoilers without context. I've seen hundreds of these pop-up in light of both the new GoT season and the final Avengers movie. People have begun sharing stock photos or older memes that relate to themes in the episode or movie that do not give things away since they are out of context. To the non-viewer, they just look like a collection of bizarre photos that should have nothing to do with each other but if you're in on the knowledge they unlock another level of joke. I personally find this to be the best way to defeat spoilers without completely shutting down people from ever tweeting about shows as that's never going to happen. It adds an air of mystery and intrigue for people who haven't seen it yet still feeding the meme hungry population that is completely up-to-date.

While this has been mainly about Game of Thrones, I find myself regularly shying away from social media after finale shows such as the Bachelor or my personal favorite, Survivor. There's even a guy called 'Reality Steve' whose job is to get information on most of the highly watched reality shows and release spoilers such as who goes home what week and who the winner is in the end. This is an easier avenue to avoid but still shows how enthralled our society is with knowing things first and constantly having information at our finger tips. No one wants the ending ruined for them and social media has upped the ante on being on top of important pop culture knowledge. We've all definitely sideway, half glanced at our screens while scrolling trying to detect right away if something contains a spoiler. With these new programs in place and hopefully friends who care about more than pranks, you'll be able to scroll happily without spoilers. To some degree at least….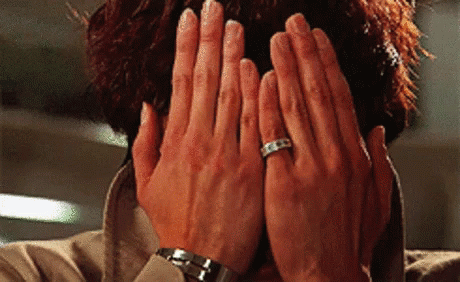 What is your favorite spoiler trick and do you think there's anyway for social media to work against spoilers, or are we officially ruined in this age of social media sharing?