"The point isn't getting it right. The point is thinking big enough."

– Professor Kane


Professor Kane made this statement while discussing the progress corporations are making towards adapting to tech in the modern era, a main theme in his book The Technology Fallacy. He said it nonchalantly, but to an intently listening audience it struck our ears, if I may speak for everyone, in a more profound way. Yes, this class is about social media and emerging tech, writing relevant blog posts, drafting thought provoking tweets, meeting deadlines, and staying attune with the ever changing digital world, but perhaps my favorite requirement of this class was to step out of our comfort zones and work in ways we never have before. I would have never anticipated becoming an avid Twitter user, finding interest in publicizing my thoughts on the latest tech announcements, or actually growing to love writing blog posts and sharing feedback with classmates. Maybe this is because I am a little bit avoidant of interaction in subjects I may not feel fully rehearsed in, but the beauty of Social Media was just that.

Stepping out of my comfort zone has been a challenge, but a rewarding one at that. As I'm sure we all know, BC is one big comfort zone. The small campus, familiar faces, repetitive meals, and routine conversations have all played an integral role in making this place the bubble we have grown to love and adore. Except I would argue that BC isn't surrounded by a bubble, you don't just tap it with your finger and it disintegrates into thin air, it's more like an igloo. The igloo will melt away eventually, and snow may (and as we know usually does) accumulate again, but with some elbow grease, a pick axe, and some determination, that igloo will be gone in no time. I would say that ISYS 6621 has been that great weightlifting exercise at the plex I was always a little bit too nervous to do, preparing us to perfectly pick away at this igloo. While for many of us, our time at BC is coming to an end, these igloos don't just exist here, but anywhere we let them accumulate. I think I can speak for us all when I say this learning experience has impacted our methods of thinking and working in new and unexpected ways and have prepared us to pick away at the igloos we come across.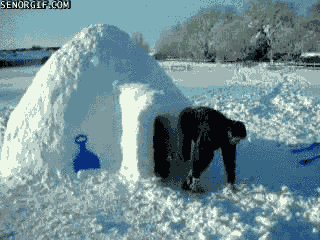 So, on the subject of escaping your comfort zone, this is our last blog post, and I have about 400 words to go. What better way to better communicate my key takeaways from this class than to appeal to the childhood music tastes of a rather varied demographic of students. In the wise words of Vitamin C, "And if you got something that you need to say. You better say it right now 'cause you don't have another day".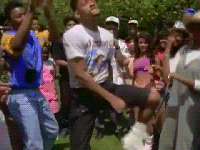 Sang to the tune of Graduation (Friends Forever), aptly renamed to Graduation (Social Media Forever)
And so we talked all night about business and tech
Will AI take our jobs and how Elon's a wreck
I keep thinking what the hell's a blockchain
And if Boeing will develop an autonomous plane

But when we leave this class we won't be coming back
No more #C and all that Facebook flack
But if you got something that you need to say
The Twittersphere will still be here another day

'Cause tech keeps on movin' and it won't slow down
The Big 5 make moves at the speed of sound
And I keep on thinking of those nights in Stokes
Talking Google and listening to Kane's Dad jokes

And there were all of us
And we touched on a lot
Like social media in court and Minority Report
And we would get so excited yet there were some fears
About the power of tech and where we'd be in twenty years
And this is how we feel

As we go on
We remember
All the blogs we
Wrote together
And as tech changes
Come whatever
We will always
Fare the weather

Will we be ready for our jobs?
Will we have the right skills?
When we look back on it
Will we think social really kills?
Will we remember everything we learned in this class?
Like streaming content and how it's changing fast

Will big time Zuckerberg ask the gov for support?
Can Cook make products that keep Apple afloat?
I keep thinking Amazon's too big to fail
But Warren's using breakups as the wind in her sail
So this is what we say

As we go on
We remember
All the blogs we
Wrote together
And as tech changes
Come whatever
We will always
Fare the weather

Will we think about tomorrow like we think about now?
Will tech ruin our lives?
Or make them better somehow?
There are so many ways that this story could end
Like fighting crime with blockchain from Haun's talk on Ted

Will we remember the past as we look ahead?
To the ways that tech can change school, farming, and med
Or will we lose sight of what's important to us
Like protecting privacy and not breaking antitrust

As we go on
We remember
All the blogs we
Wrote together
And as tech changes
Come whatever
We will always
Fare the weather

P.S. If you have one of those coin jars for saying the "G" word, just let me know.

Signing off, until next time #IS6621!