When I entered Boston College almost 4 years ago, I really did not envision the day that I would be known for a presentation I gave in my Social Media and Digital Business class on a stock photograph of an egg and the Kardashians. Yet there I was taking 5 minutes of your lives discussing the potential revenue being generated from a stock photograph of an egg posted on Instagram. I am sure my parents would have been proud to see their first born son presenting on the Kardashians.

Welcome to 2019 and the Technology Age.

The past semester has been one of self-discovery and gained perspective. The discovery was the realization that technology is taking over the world we live in. But, that doesn't have to be a bad thing. This class was great to realize that their are amazing applications of technology to our world. From spotting sharks to using AI to predict construction accidents, the introduction of technology into our daily lives has made for rapid and wild innovation.

Initially, I was a bit hesitant about Twitter, blogging, and commenting. Would I be able to keep up? Did I actually have anything people wanted to read about? Could I actually learn how to properly utilize twitter?

For the most part, I think I have succeeded at these. The blogging is what really stands out to me. My first two blogs were probably sub par. Yet, I realized after my second blog that I should actually do some investigative work. This opened my eyes to the whole issue of social media blackouts and the misuse of government influence on our internet presence. I found it fairly rewarding to bring these issues to light in both the classroom and on the blog. The first step in fixing a problem is realizing and acknowledging you have one. With the awareness beginning about these issues, the first step is being taken for the fight against internet injustice.

The class structure offered an amazing range of perspectives that I really benefited from. That awkward disconnect between MBA and undergrad students actually added an element to the class. This unique element lead to a wealth of knowledge and varying ideas about the different topics we engaged in. We may be only a few years apart, but in terms of lifetime milestones we have a large difference. Those who have been in the workplace for a few years know the various applications that tech can become relevant. For us undergraduates, we add an element of thinking we know what is the latest and greatest. This is a benefit to our MBA friends, but also a great way to compare notes to people actually in the workforce.

Adding on this, I really enjoyed the time management in class. The idea of sticking to a schedule acted as a great guideline to the discussion, focusing us in a direction without cornering us. This was amplified by the ability to keep the class on pace and moving. By creating certain time constraints to each different part of class, Professor Kane has created a "shot clock" for questions and discussions. This is counter to most classes I have been in which conversations and discussions are forced even when students will not engage.

Going off of this, I was fascinated by the variety of topics of the blog posts. This is a testament to my fellow classmates that found ways to keep the blogs both interesting and informative. The variety of topics covered in this class is unmatched. Never have found myself switching from social media as the weapon of ISIS to the applications of AI for shark spotting.

Finally, how could I forget Twitter – The Beautiful Oasis of Social Media. I never thought Twitter could be used effectively to teach and learn. I was so wrong. Twitter turned out to be the main source of breaking and innovation news for me throughout this class. I learned how to properly and professionally utilize this social media platform. Additionally, I was able to discover the availability of a vast amount of knowledge on the platform.

Thank you Twitter.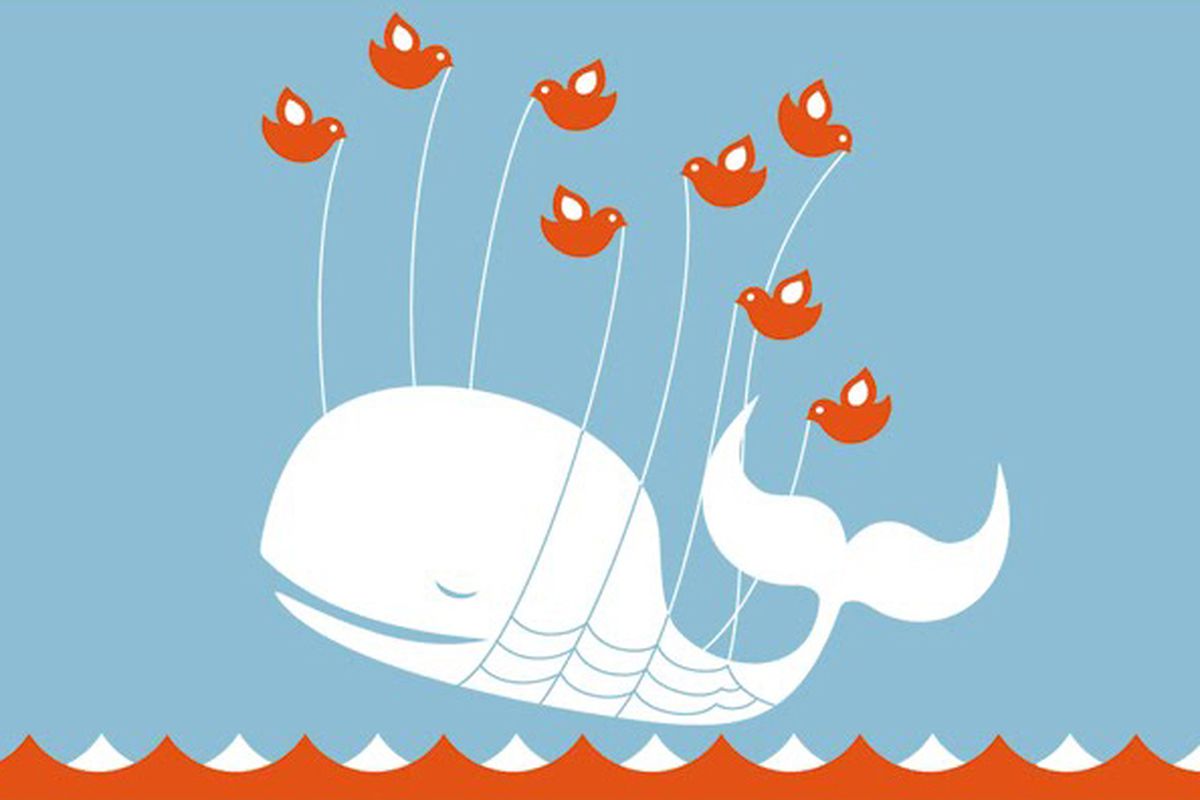 Luckily I took this class during my second semester of senior year as this class would have set the bar extremely hard for semesters to come. An open concept classroom like this has been a great way to facilitate discussion. Our topics have been great and up to date. In this class, we really do teach and learn for the future. No other class on Boston College has been so ahead of the curve and on top of the innovation like IS6621.

As we seniors enter the final stretch, I sign off for one last time.

Twitter – I will probably be back
WordPress – You're a maybe
Canvas – I'm good without you

Best,

Aidan Durney
"That senior who presented about the egg"