A few weeks ago, my cousin who lives in China asked me to purchase a VPN subscription for him so that he can watch videos on YouTube. Being the awesome cousin that I am, I bought an annual subscription for him without knowing exactly what I bought. I've always heard of VPN and knew that it was a way for people who live in countries where the internet is censored and prohibits access to websites that the rest of the world uses … sites such as Netflix, Youtube, Facebook, etc., But I've never known how VPNs exactly worked. Since internet privacy is becoming a more controversial and trending topic, I decided to a little research to find out more: 
VPN, or Virtual Private Network, creates a protected network connection when using a public network. It does so by hiding your IP (internet protocol) address so that your online activities are virtually untraceable. VPN creates a data tunnel between your network and an exit node in another country, making it seem as if you're in another place. It uses encryption to scramble data when it is sent over an internet network. Essentially, when using a VPN, it becomes the source of your data, which prevents the internet provider and/or other third parties from tracking the websites you visited and the data you sent or received. 
Now, what information does a VPN helps to protect? 
Browsing history

Without a VPN, your internet service provider, web browser and websites that you visit are able to track everything you do online. Web browsers can also use your search history and tie it to your IP address. This is also a reason why when you search for flights to Hawaii on one website (even if you know you can't go now), you start getting ads for hotels and tours on the 10 other websites you visit afterward. 
IP Address 

IP (Internet Protocol) address is a unique address that identifies your device on the internet or a local network. It acts as a return address on a letter, so it can be used to trace to your device and location. VPN prevents this by changing to an IP address that isn't yours, so that you can browse the internet anonymously. Therefore, you are much more protected from having others being able to gather your search history and sell it to other parties. 
Location

A VPN can help protect your location by rerouting your traffic through a remote server and change the location of your IP to another country. If someone were to track your IP, it will seem like you're connecting from a different country, which can come in handy when you're traveling and need access to your usual content if the country you're visiting has restrictions. 
Your devices

Whether you're on your phone, laptop or tablet, when you're connected to the internet, especially if you connect to a public wireless network, your device is vulnerable for cybercriminals. However, when connected to VPN, it helps to protect the data you're receiving or sending, so that hackers can't track all your activity. 
Identify Theft

As mentioned above, VPN creates an encrypted tunnel for the data transferred to and from your device. This means when you access personal information on the internet like your bank account, VPN will encrypt the data transmitted which helps protect your information from being used for identity theft. 
Of course, after presenting you with all the advantages of using a VPN, I should talk about its down side as well:
Slower internet 

When you're using VPN, you're adding a layer of privacy through the VPN server meaning instead of directly accessing the website, you're accessing it via the VPN provider first. The encryption of your data will cause your data to travel more, and if the VPN server isn't powerful enough, your internet speed may be slower than usual. 
It is not possible to bypass all restrictions

Streaming websites like Netflix, only have copyright to show specific content in a particular region, so they're enforcing this. Therefore, not all VPN providers are able to bypass all restrictions.
The wrong VPN can put your privacy in danger

Even though VPN is meant to protect your privacy, using the wrong provider may do the opposite. Free VPN could sometimes not offer properly configured encryption and could even expose you to malware. Other VPNs may also keep logs of your online activities which will endanger your privacy, which defeats the purpose of VPN in the first place. 
Cost

Free VPNs often are not a reliable option, so it is best to use a paid safe provider which can range from $9-$12 a month. With the cost of all the other subscription services you may already pay for, this can definitely easily add up.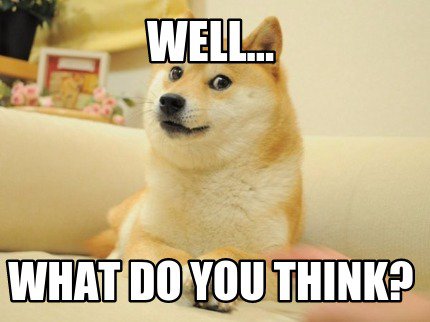 VPNs are increasingly becoming more popular than ever. I hope that this post gave you a little more insights on how VPNs work and its pros and cons. While it is an effective way to protect your online activities and help keep your digital identity private, it also has its disadvantages like slower internet speed and exposed data when using the wrong provider. 
Have you used VPN yourself or considered using one? Why?
With internet privacy becoming a more controversial topic, do you think more people will use it or even become a necessity when using the internet?