Long ago there was darkness… and then… suddenly… there was Pong. Pong was a revolutionary video game that allowed one or two users to play virtual ping pong against each other or against the computer. Fast forward to today and we have virtual realities of battlefields which can leave you with PTSD after playing, due to how realistic it is. In the world of video games, we have come a long way from Pong. But now that we are here, the next question is, where are we going?
In recent years, companies like Microsoft and Sony have dominated the video game market with their consoles, the Xbox and the PlayStation, respectively. In order for a company to reach the end consumer with their game, they had to go through these giants. But in recent years there has been a shift away from these consoles. Thanks to Moore's Law, and the improvements of smart phones in the past couple years, users now have access to great quality video games in the palm of their hands… literally. With this, video game producers no longer have to go through Microsoft or Xbox to get to their end consumer. The barriers to get to the consumer have fallen and now these video game creators are storming the gates.
The mobile gaming market is huge, and it is only getting bigger each year. In 2019, the global gaming market produced revenues of $150 billion, with $68.5 billion coming solely from mobile gaming. And in 2020, mobile gaming accounted for $76.7 billion. Just like we have learned with the fall of movie theaters and the rise of companies like Netflix, consumers will pay for convenience. And right now, that is what mobile gaming offers the end user that typical consoles cannot always offer. Platforms such as Facebook and Instagram have even started producing innovative mobile games, in order diversify their product offerings, as well as enhance their advertising strategies through these games.
In order for the mobile gaming market to continue to grow, the industry must make a multitude of strategic moves. Customer experience must be at the forefront of mobile game design, while focusing on the use of Big Data Analytics to help evaluate customer insights and make decisions. Currently, 23% of apps that are installed are deleted after one use. This is truly a testament to how important engagement is. If consumers are not able to easily and efficiently engage with the app, they while delete it and move on to the next one. And with the current rate of how quickly these apps are changing in the mobile gaming industry, the ability to adapt and innovate the customer experience are of utmost importance.
In order to generate more revenue, mobile gaming companies must redefine their retention and monetization strategies to reflect this focus on engagement. In the past, marketers would focus on new user acquisition and total number of downloads. Essentially, they focused on quantity. But in recent years, the industry has shown that quality is where the profits truly lie. In 2015, the apps' cost for New User Acquisition rose by 117%. This led companies to start focusing less on new customers, and more on the ones that they already had. Due to this, in 2016, the apps industry overall user retention rose by 36%. Overall, retention has an intimate relationship with engagement and overall customer experience, and in order to retain consumers and ultimately profits, app companies must focus on these aspects.
In the current landscape, a major development to follow is the upcoming trial between Apple and Epic Games, the producer of one of the most popular video games in the world, Fortnite. Fortnite was originally available on the Apple App Store but Epic and Apple had a fallout over the payment allocation from the game's in app purchases, and Epic decided to sue Apple for alleged antitrust violations. This brings up one of the biggest problems with mobile gaming, which is just how new it is. With this, there aren't widespread revenue sharing practices and that is why this trial is so important. This trial could help influence and possibly determine the future of mobile app payments and could have a major effect on the future of the entire mobile gaming industry.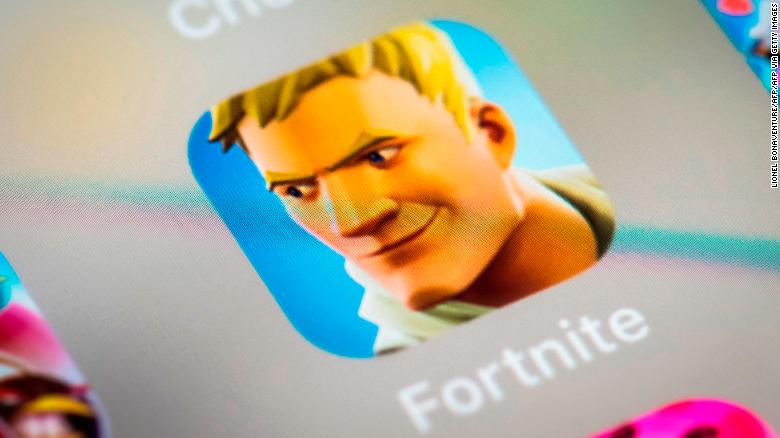 In the end, the video game industry, just like the world, is constantly evolving and adapting. What started with a ball bouncing between two ends of the screen has become something that no one could have imagined during the time of Pong. And with the development of the smartphone, there has been a goldrush of sorts for the mobile gaming industry. But as the dust settles, it is no longer about who is first to market or who gets the most downloads. It is about customer engagement and experience, and if an app is to be successful it must be focused on quality and not quantity.
file:///Users/mbball/Downloads/Sutherland-Point%20Of%20View-Gaming%20Console%20%20Mfgrs%20and%20Mobile%20Apps.pdf
https://www.businesswire.com/news/home/20201201005996/en/Global-Mobile-Gaming-Market-Growth-Trends-and-Forecasts-2020-2025-Free-to-play-Pricing-Model-Offers-Potential-Growth—ResearchAndMarkets.com#:~:text=The%20mobile%20gaming%20market%20is,developing%20the%20mobile%20gaming%20industry.