I was surprised this week when I found out that The Academy Awards show took place last weekend. I could not believe that there were enough movies that came out in the past year to even have a real competition for the awards. The only new movie I saw in the past year was Tenet, which I would not recommend (which makes me sad because I generally love Christopher Nolan movies). Our Digital Transformation class was actually much more entertaining, and less confusing, than Tenet. In recapping my experience in Digital Transformation, I felt it would be worthwhile to hand out some awards to some of the best and most important aspects of this class.
Without further ado, the awards go to…: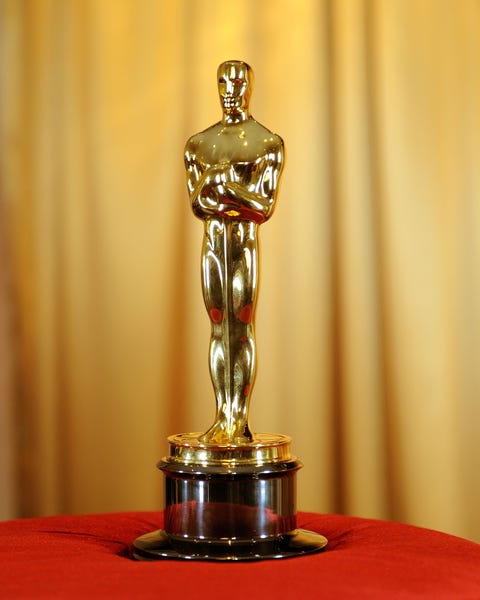 Best Video – How AI Can Save Our Humanity
Of all the videos that I watched for class this semester, the TED talk with Kai-Fu Lee was the one that left me with the most upbeat feeling. Lee was very effective in using his personal example to show the differences between humans and AI. Lee was diagnosed with stage four cancer, which caused him to reevaluate his priorities and focus more on his family and showing love. He explained that AI has no appreciation or interpretation for love, which will always separate humans from computers. What AI can do is simplify or reduce the need for doing routine tasks that takes away time from humans to build and demonstrate those values that are most important to us. Lee emphasized that we can use AI to make our lives better by letting us focus on what is really important and what makes us the happiest.
Most Pleasant Surprise – Getting to Know People Inside and Outside of Class
I really enjoyed being able to interact with my fellow classmates this semester both inside and outside the classroom. In my time at BC, this class provided the most opportunities to connect and learn from the people around me. In other classes where there are small breakout groups, it is generally formatted to have the discussion focus on questions that need be reported back to. I liked how we were able to have open discussions that would take many twists and turns. I appreciated that same type of structure in our discussions overall as a class as well.
Twitter and the blogs provided more opportunities to connect with classmates outside of the 2.5 hours we would meet on Wednesdays. While it required work to comment and post tweets, it generally did not feel like a burden or requirement. Rather, it was another chance to learn from those around me. I think being able to connect with classmates virtually made the connections inside the classroom better as well.
Best Topic – Big Data and AI
The best topic award going to Big Data and AI should not be much of a surprise based on my appreciation for the Kai-Fu Lee video. Going into this class, AI was probably the topic that scared me most about digital transformation. It felt like every time I heard AI mentioned in the past it would be followed up with how the technology will disrupt and ruin jobs. While we have learned that it will disrupt jobs, it's not likely to destroy industries the way I had thought it would. AI will serve as a supplement to make certain jobs more efficient and productive. AI will allow people to be freed up to take on more impactful and fulfilling work. While it is true that some jobs will be eliminated because their tasks are routine and simple, it is also true that more skilled workers will benefit and become more important in organizations because of AI.
Biggest Takeaway – Those Who Embrace Technological Change Will Thrive
The thing that I will remember most from this class is that disruption from technology will always happen, but the way people and companies react to that change will determine their success. Digital transformations and trends are a constantly evolving and developing part of our lives. One must be willing to adapt to and lead those transformations in order to stay competitive. Having a mindset that is eager to learn is crucial in this process. We covered many important and complicated topics in our class. It will take more than one class session to become highly knowledgeable in these areas. However, by taking this class and being exposed to digital trends, we have proved to already have the mentality that will be necessary to flourish in the next stages in our lives. I look forward to building on and expanding my learnings from this semester.