In this week's blog, I'd like to share a personal story prior to moving into the content that will be covered here shortly. In the Summer of 2018, my brother came back from Medical School, and we decided to play pick-up basketball at our gym. Long story short, I ended up tearing my ACL and meniscus going up for a game winning dunk and didn't get surgery for an entire year. Let's walk through some of the reasons why I didn't receive the care I needed by comparing my experience with Black patients and how AI is helping to reduce racial disparities in healthcare.  Shall we begin?
We're well aware of the racial inequalities that exist in our healthcare system, and the pandemic this past year has given healthcare professionals and patients like us more reason to question why some communities suffer disproportionately from diseases such as Covid-19. History tells that access to healthcare and insurance, as well as the quality of care one may receive is unequal and the process of reaching a solution seems arbitrary. Some of the critical factors used to determine access to medical care are biological differences, socioeconomical differences, and geographical differences amongst a long list of many more.
Those that remember the Affordable Care Act, know that the passage resulted in narrowing the gaps in coverage between Black, Hispanic and white patients, but minorities are still less likely to be insured. As a result, minority groups are more likely to avoid seeking medical help because they have a history of medical mistreatment, or have poorer patient outcomes, and even concerns about cost. Mental health, which has been brought to the front of attention in recent years, is another form of treatment people of color have a harder time accessing. According to the National Institute of Mental Health, "while 50% of white people suffering from mental illness receive treatment, roughly a third of Black or Hispanic people with mental illness receive treatment." This is an extremely large number when applied to a profound diagnosable disease that we as a country are trying to minimize.
Many mental health conditions are often underdiagnosed. For example, "black mothers are more likely to suffer from postpartum mental illness and depression, but less likely to receive treatment than non-Black mothers." Black patients are also more likely to be inaccurately diagnosed with mental health conditions. I think we see the point, a large disparity. So, what can AI to solve these issues?
There was a study on both Black and white patients who visited orthopedic doctors and complained about having arthritis related knee pain. Though Black patients reported more severe knee pain, they were less likely to get knee surgery than white patients. When AI was first introduced to this study, it replicated the disparities rather than combat them. The algorithms used to identify the disparities highlighted the cause of why Black patients weren't being treated, which is why it resulted in initial replication studies. To notice a more accurate result diagnosis of disease patterns, the AI algorithms must be trained to focus on specific variables that affect the outcome. As an example, one AI was trained to focus on cost, but Black patients collected lower lifetimes healthcare costs because they had lower incomes and less robust insurance. By switching the variable from cost to comorbid conditions or patient reports of pain, the algorithm could accurately provide impartial solutions.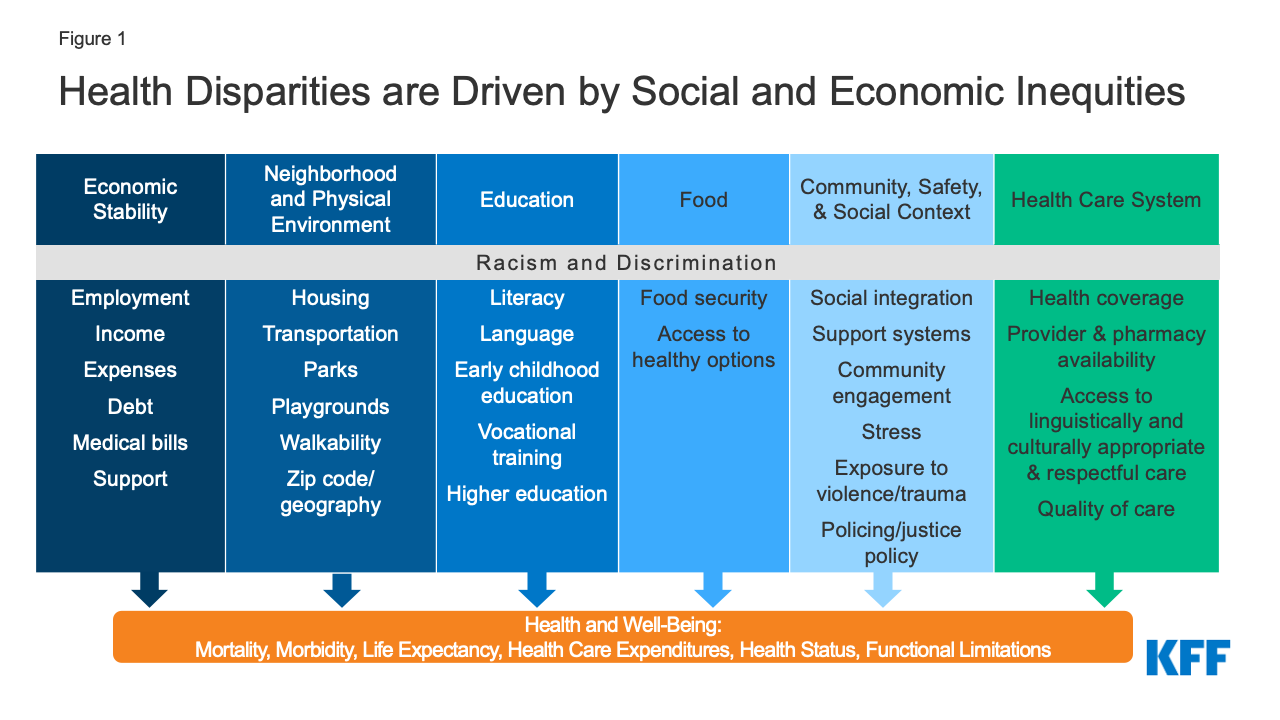 Although AI tools have the potential to reduce racial disparities in the healthcare space, we need humans to interact with the systems for more robust and accurate solutions. Only then can we continue to improve on the platforms we've already created. Teletherapy has helped increase access to all sorts of patients who struggled to have access before, so hopefully AI and other tools developed down the line can do just that, reduce racial disparities in healthcare.
To tie my store back into all of this, I then realized some of my white friends had torn their ACL, had an MRI, were examined by an orthopedic surgeon, and even had surgery all before I could even get an MRI. I'm obviously comparing apples to oranges here, but you can see my point. A torn ACL is a torn ACL, and the timeline to be checked and treated should be the same for all patients, no matter what color is represented by their skin. I've seen lots of change in recent years to address these issues, and with time, I certainly have the confidence that one day we'll all be on one level.