Our vision is to be the best way to pay and be paid for everyone, everywhere.

Visa Vision as of March 2021
Did you know that Visa branded credit, debit, commercial, prepaid, mobile, and money transfer products are a leading choice of cardholders and financial institutions in 200 countries and territories? They are literally everywhere transforming transactions, unlocking opportunities, and supporting businesses:
Another fun fact is that they recently launched a revitalized Visa brand campaign over the summer.
The new advertisement caught my attention, and their new brand phrase is an invitation to the world to "Meet Visa". Needless to say, it caught my attention. Not only did I think they did an excellent job with their brand revitalization, but it made me want to see how Visa differentiates its services from the rest of the native and new digital services in this space. Especially, since supporting transactions is how Visa makes their money.
Visa was founded in 1958, originally as BankAmericard, and when they first started, few could imagine transactions in a world beyond cash and checks. Over time Visa's founding vision evolved and focused on how to introduce a more secure, reliable, and convenient currency in digital form. For Visa, this began with a simple question: what if money became fully electronic? How would Visa adapt to a world where transactions were fully digital? Today, Visa continues to anticipate the future of digital commerce, providing access through its secure global network working for everyone, everywhere.
When mentioning the financial industry and how they are working to modernize their infrastructure the "how" they achieve this digital shift can be a bit of a mystery. In order to understand Visa's shift to support more digital transactions, I took a deeper look into how they are approaching the changing landscape. Not only did I learned that they are covering a lot of ground, but it all starts with VisaNet.
VisaNet is how they are connecting the world through electronic payments. VisaNet also makes it possible for Visa to deliver the latest innovations for an increasingly mobile society, providing consumers with mobile financial services, such as mobile payments, money transfer and top-up services. Behind the scenes of VisaNet is comprised of is Visa's cloud-based platform, artificial intelligence, and sophisticated data centers around the globe.
Through the Visa Cloud Connect, the Visa cloud platform, Visa is helping clients grow their businesses. This platform allows for a secure, flexible, and cost-efficient option for clients to house and process distinct types of transactions to multiple applications. The Visa Cloud Connect also creates new opportunities for global clients by allowing companies (issuers, processors, or acquirers) to roll out programs across multiple regions and access more modern capabilities.
With VisaNet + AI (Artificial Intelligence) offering this creates an opportunity to their customers to tap into a network service that helps deliver smarter authorization, clearing and settlements. The overall intention of this services is to address long standing challenges that banks, merchants and consumers face. VisaNet +AI comprises several innovative concepts and new value-added services, including Visa Smarter Posting and Visa Smarter Settlement Forecast, as well as Visa Smarter Stand-In Processing (Smarter STIP). These innovations harness Visa's high-performance AI platform to help make payments more predictable, transparent, and speedy.
Smarter Posting – greater transparency for consumers.
Smarter Settlement Forecast – predictive modeling to anticipate cash flow needs.
Smarter STIP (Stand-In Processing) – improves payment experiences during outages.
Visa also has a sophisticated data centers, around the globe, that supports hundreds of billions of transactions that flow throw the Visa network. They consider their data centers the most mission critical environments to their business as their global network expands into over 120 countries worldwide. Visa recognizes that not only do they need support their many customers, but that technology is changing rapidly and their data centers need to be at the forefront of innovation in order to move with the changing times.
Not only is Visa a driving force in how digital transactions are managed they partner with fintechs of all sizes to enable the future of digital payment & solutions. When Visa thinks about the payment and solutions of the future they look for partnerships that will support the what they call the "Next-Generation Commerce," think things along the lines of crypto solutions. Visa currently supports crypto wallets through their Visa Fintech Fast Track, and they help their users pay with Visa at over 70 million merchants globally. Additionally, they also support crypto APIs which enables the buying, selling and custody of digital currency.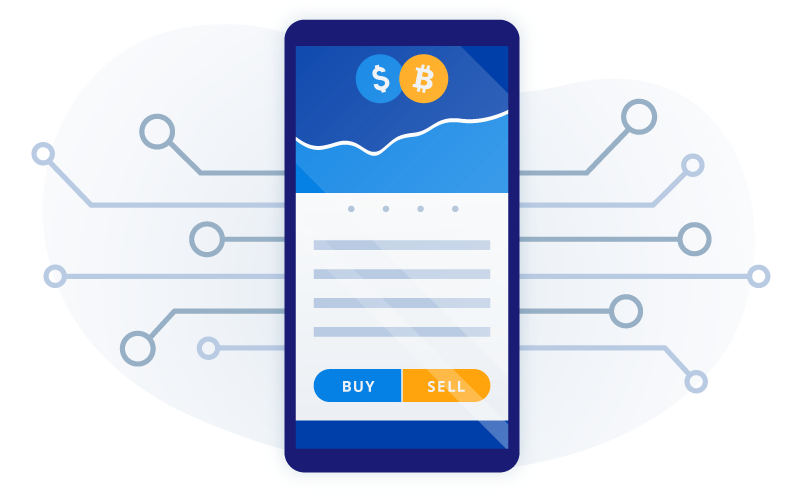 Visa has shown that they have the capacity, agility, and foresight to meet their vision head on.  Learning about what Visa does today to support digital transactions and how they are approaching the future of payments and solutions I cannot help but think they really are and will be everywhere. As we continue to find our way through digital transactions and currency, I think Visa will continue to be a major player in the space regardless of how disruptive modern technology might become.