Transforming the Disorder of Nonprofit Organizations With Technology: MBA @ Work
In between the start of grad school and when I graduated with my Bachelor's degree, I had the unique opportunity to work at Art Omi, an eclectic international arts center in New York. While working in a variety of special project's I often reflected on how disorganized, chaotic, and repetitive some of our main job functions were. Our digital presence to the public was good, but internally technology was either slow to be adapted, not used, or used by some and not others which further complicated staff's efforts.
Background at Art Omi
Art Omi presents contemporary art over its 120-acre Sculpture & Architecture Park. It also offers residency programs for international artists, writers, dancers, musicians and architects. Open daily, Art Omi welcomes the public to its grounds & events free of charge. The multi-factored mission of the organization has led to complex and dysfunctional management which impacts the efficiency of the organization and the staff. The trend for nonprofit's organization structure is divided into three functional areas–governance, programs, and administration. This can be further subdivided within each area, depending on the purpose and goals for that year.
Scope and Recommendations
In my time working at Art Omi, and living in the realm of Non Profit life, I found five key areas (among many others) to address in regards to general nonprofit issues that can be addressed by adopting a more digital approach, which I will explain through the lens of Art Omi for simplicities sake.
Strategic Business Planning:
This should involve looking at the future needs of our visitor and artist populations and will determine what is successful and what is both demanding and not providing returns on investment. We should consider the human capital we have and determine where we see people and positions in the organization down the road. Something that is always left out is a plan to continue integrating and updating technology (like using a goal tracker or shared planning app, I enjoy Milanote!). Such a plan that details the comprehensive technology-enabled business management processes an organization can or should use to guide operations. It can serve in the same function as a 5 year plan that allows for forward thinking as a guide to tech related decision making, with information technology tasks prioritized and implemented using the framework created by management, with staff input.
Staff Leadership:
Staff evaluation (something that seldom happens) needs to occur to find out who possesses good leadership qualities in a role where it is demanded and who does not have the skills that management and their direct reports are expecting them to have. Where are the large amounts of time being occupied that should not take that much time? Having the right people in the right roles can go a long way toward efficiency. One of my favorite soft assessment tools are the psychometric tests, like Suited, that can point out potential personality conflicts, or let others know your communicative strengths and weaknesses in a way that can facilitate a positive exchange instead of "per my last email" "as noted above" "DID YOU READ MY EMAIL?????"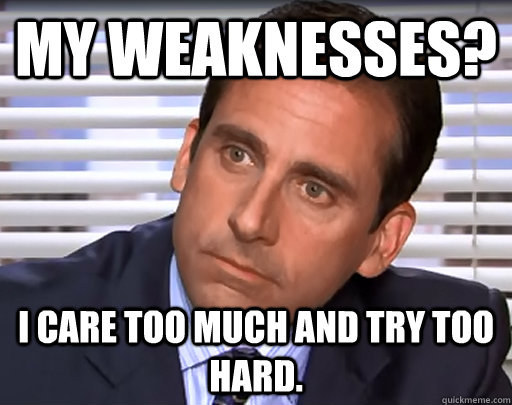 Executive & Board Leadership:
The Executive Director, as well as the program directors and the board of directors, middle management, etc. The questions that need to be asked are how can we efficiently utilize everyone's talents to best serve the organization? Are there gaps, or inefficiencies that exist that are not being addressed, or is there a need for streamlining communication or perhaps adding another position to field some intake requests? Part of this is connecting leadership to the lowest levels of any organization. A car runs well when it is connected, not when its tires fly off at 80mph on the Mass Pike. I think the best tool to solve this is Slack. Slack, among other intraoffice networking platforms, allows for information dissemination and absorption of any and all happenings in the work place at the pace of a text message. Managers can read and see what people need, what problems are happening, and where to direct attention.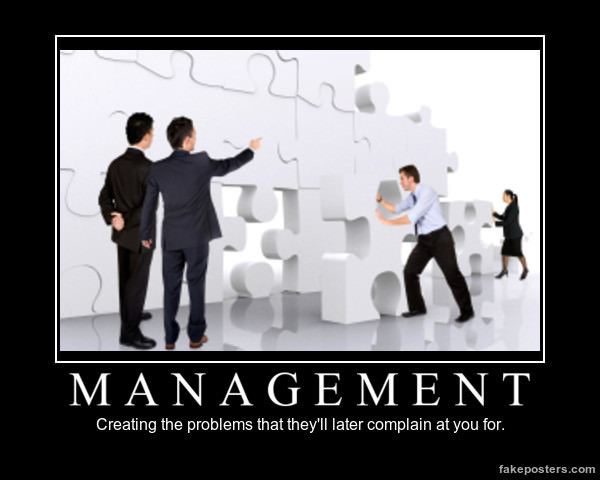 Work Flow Processes:
Work flow considers the way in which tasks come in and are compiled and ultimately completed by employees. How is staff currently managing their work load and is there a method to their madness? By streamlining and prioritizing tasks, it is easier for employees to know what is expected of them and additionally, the organization has a clearer sense of purpose. We used what I would call a Window's 95 free service that was awful and 75% of employees gave up on and didn't use. Instead, I would recommend a service such as ProWorkFlow which is a management tool that primarily focuses on visibility and control in managing a centralized workflow. It gives organizations a quick overview of active, finished and future work, with all of the modern functionality that we crave (and NEED!).
Evaluation and Outcome Measurement:
This tool allows one to think critically about others job performance, but should also include feedback from each employee on their own strengths and weaknesses, how they could be better supported by management, and to reiterate what is expected of them. I, along with many others, found myself actually craving an employee review so I could have a chance to share my feedback, hear where I am failing, and continue to grow as a successful employee. My HR friends rave about Trakstar, which is a performance evaluation tool to measure job performance and recognize and reward top employees for a job well done. It uses reliable quantitative measurements and trends that help deliver real-time, tangible data to help your organization. Long are the days of annual reviews or employees who are fearful of retribution with taking the awkwardness of a one on one meeting.
Conclusion
For anyone who's worked or will work in the nonprofit world, it's a learning process. One thing that will remain the same is, with staffing shortages or an overwhelming amount of job responsibilities, the more areas that can move to a digital platform, the more I think other areas that could be integrated for even more resource savings will appear.
Not only did digitizing some tools help make it easier to share information our nonprofit had, but it also broke down some barriers that were slowing collaboration and efficiency. In evaluating ways to digitally transform more of what nonprofits do to reduce the drain of resources, and labor burnout, I learned to work smarter, not harder which one could say is the very foundation of any digital transformation. By using these technologies, any nonprofit organization is able to able to think about their workflows, processes, communications and long term goals.
But ultimately, understand that it's an evolution and nothing can be completed overnight (unless your boss says so!)