Wildlife and COVID-19
As of today, COVID-19 has caused the death of more than 243M people all over the world, and this number can be significantly higher given the lack of transparency and the challenge of tracking each death. According to an article on JAMA, COVID-19 is estimated to have cost the United States $16T, more than the total annual US GDP.
The Good
One of the predominant benefits COVID-19 has had for wildlife has been the reduction in travel. We know the environmental impact that less traveling has, but less traveling also means less roadkill. A study in March of this year in Poland found hedgehog roadkill rates were more than 50% lower than pre-pandemic levels. The reduction in roadkill of some animals can help revive the population decline in some animals nearing extinction. Another study analyzing roadkill data from 11 other countries including Spain, Israel, Estonia and Czech Republic saw reductions in roadkill rates by more than 40% during the early weeks of lockdowns.
You don't wanna kill this cute face!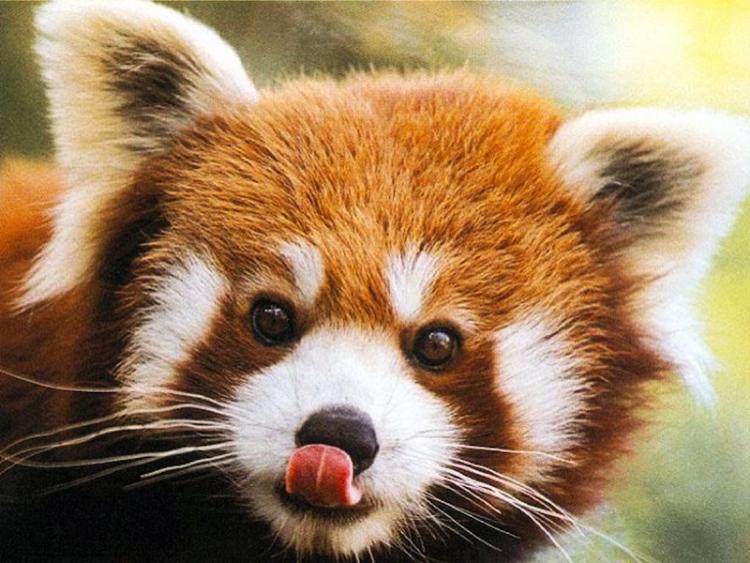 Fewer ships are even traversing the waters which without a surprise has benefitted marine life. Reducing water travel and activity reduces the risk of ships striking and injuring or even killing marine animals. Experts predicted global maritime trade would plunge by 4.1% by the end of 2020, while others predicted a 10% decline in container trade.
Birds benefitted from the sharp decline in air travel which vastly reduced the risk of bird strikes. The Federal Aviation Administration has been tracking wildlife strikes since 1990, and have calculated some 227,005 wildlife strikes in the US from then to now. Airplanes reported another 4,275 wildlife strikes at foreign airports, which subsequently injured 327 people as well.
We know of the disruption to supply chain, but it has done good for wildlife. Lower fishing demand and activity reduces the removal of animals from the wild, and boosts populations of critically endangered species. People are reporting seeing wildlife in unexpected places, such as large cities and commercial harbors. It's likely the increased number for animals in urban environments is due to reduction in human presence, air and water pollution levels and noise pollution. For example, people have spotted pumas wandering in downtown Santiago, Chile and dolphins swimming in the waters of the Port of Trieste, Italy.
What we're finding is that people are starting to notice the impact traveling has had, and continues to have on the environment. Companies have especially started to invest more of their time and money into research and developing products that alleviate these issues for now, and find a long-term solution for the future. We're seeing new forms of energy consumption, less usage of gas and coal, and the construction of environmentally friendly projects. COVID-19 accelerated many facets of technology, and it's done the same to every other industry in the world knowingly or unknowingly.
The Bad
Many of the immediate positive effects of the pandemic on wildlife will likely reverse when the world goes back to normal. In many cases, it would take generations of change around the world to have any impact anyways. For example, it might take 10-15 years of sustained reduced fishing to allow the world's depleted fish populations to recover. Though studies have found the pandemic reducing harm to wildlife, on the contrary there are studies that have found the exact opposite. While humans were locked down, conservation and law enforcement organizations that care for wildlife and protected areas saw alien species disturb the waters. They weren't able to perform their normal activities, and thus as a result, there was an increase in illegal wildlife killing. On the topic of illegal, illegal fishing rates are on the rise in Brazil and the Philippines. Experts worry that economic hardship in Iow income countries may lead to an increase in natural resource exploitation, such as unlicensed logging and the illegal wildlife market, as people run out of ways to earn a living.
One other result of changes in human activity is that species that rely on humans for feeding or scavenging, such as monkeys, gulls, and rats, may be struggling during the pandemic. Reduced ecotourism rates are crippling many organizations worldwide that rely on human visitors to feed and care for their animals.
So how can we transform wildlife for the better. The answer, like it is for just about everything, is technology. Technology makes our lives easier and it continues to get better, faster, and cheaper over time. Self-driving cars are getting better at stopping for animals on the road, more instruments are going into the water to clean the filth, to feed the animals, to monitor predators from invading, and supply chain companies are finding better ways of vertically integrating to avoid the movement of goods overseas and on the road. Only time can tell, but despite the world going back to normal, technology is still the driver in helping us protect wildlife.