In one of the latest innovations coming from Tesla, their vehicles division recently launched a beta program called the "Tesla Safety Score". The basis of this score is an algorithmic breakdown of several factors that are recorded while operating the vehicle. These various data points are all fed into a formula that results in a 0-100 type score, ranking how "safe" of a driver you have been since the program started. While this blog will focus primarily on Tesla's implementation of this score and its implications, I want to clarify that I believe this is only a very early example of how widespread consumption of AV data will change not only how we drive but also insurance companies and other related industries determine per-driver rates.
What is the Tesla Safety Score, and how is it calculated?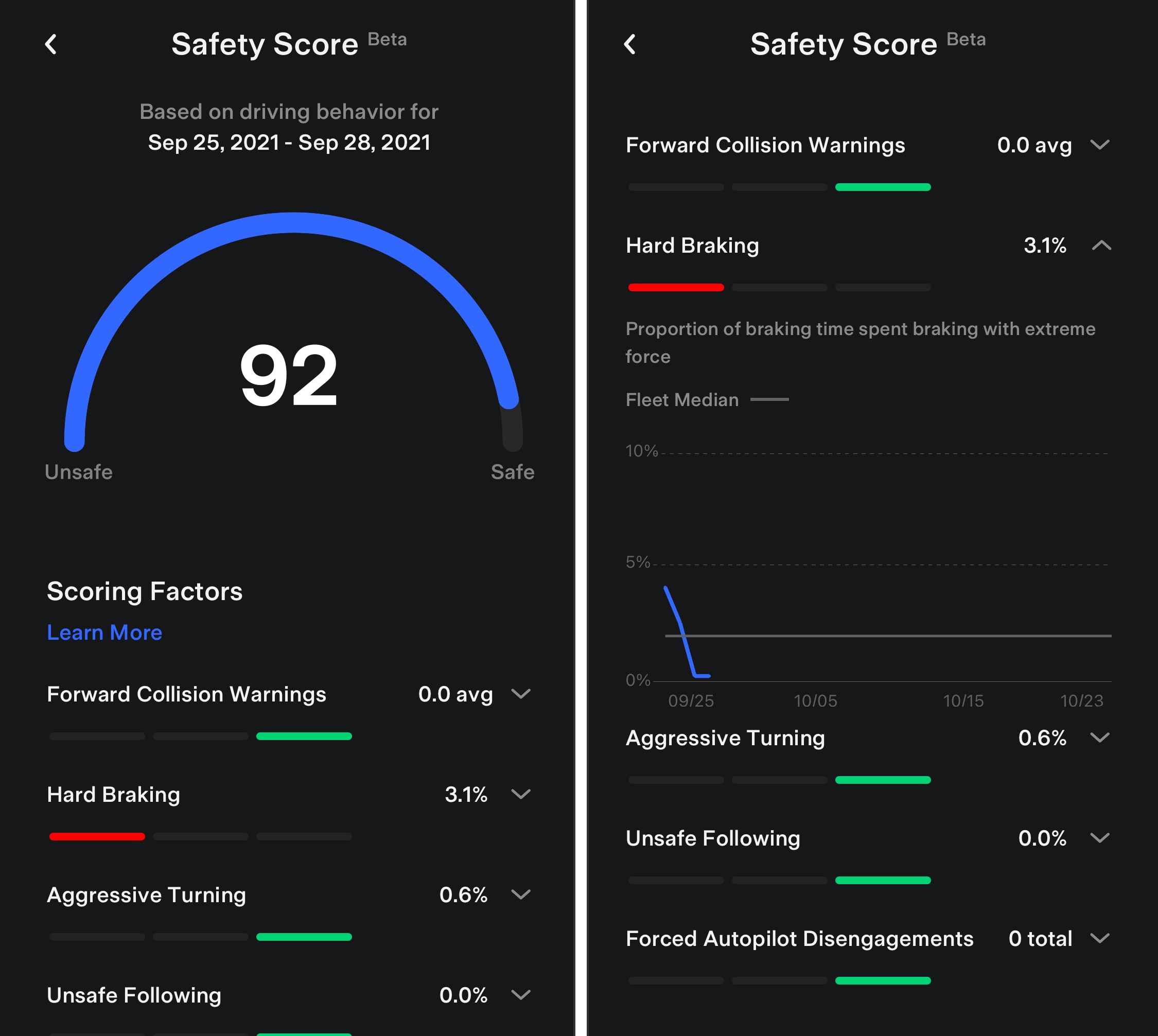 Tesla brands this score as an "assessment of your driving behavior based on five metrics called Safety Factors", which are then all taken into consideration in order to provide a "safety rating" likelihood that your driving habits could result in a future collision. This assessment utilizes the past 30 days of driving data and aggregates your score. The ultimate intent of the score is to provide a deeper level of transparency and feedback to drivers. Let's take a deeper look at the five metrics curating a driver's score:
Forward Collision Warnings

Frequency of triggering a warning when about to collide with a foreign object ahead of the vehicle (per 1,000 miles)

Hard Braking

Backwards accelerations in excess of 0.3g. Hard braking while Autopilot is engaged does not factor into this variable

Aggressive Turning

Force of left/right acceleration exceeding 0.4g. Aggressive turning while Autopilot is engaged does not factor into this variable

Unsafe Following

Defined as the proportion of time where your vehicle's headway is less than 1 second relative to the time that your headway to the vehicle ahead of you is less than 3 seconds

Forced Autopilot Disengagements

When the system disengages for the remainder of your trip due to receiving 3 audio and visual warnings
These factors are then calculated into the following formula. This formula determines a PCF, which is then converted to a 0-100 score based on statistical modeling using 6 billion miles of fleet data. The formula is predicted to change as more data is compiled globally:
With the resulting Safety Score, Tesla currently has two primary uses for the metric: vetting out Beta testers for the next iteration of Full Self Drive (FSD) and provide more driver specific discounts through their own internally provided vehicle insurance.
Releasing the next major iteration of FSD has been a highly anticipated feature that Tesla continually teases. Rollout plans were finally released along with the release of the Safety Score. Due to the massive amounts of Neural Network data FSD requires to continually learn and improve, a multi-month beta release has been planned. In order to gather the most reliable data from "ideal drivers", the safety score has been introduced to identify the most ideal beta FSD testers. When a driver achieves a predetermined score, they will "unlock" the beta FSD upgrade that they can then download to their car. The exact requirements for unlocking the Beta are scheduled to lessen over time, with requiring a score of 100 for the first few weeks and then gradually lowering the requirements to open up the beta to a larger driver network.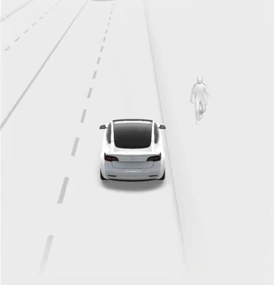 In terms of insurance implications, Tesla has already taken steps to utilize this data to provide their insurance customers with more data-tailored discounts and benefits. While only currently available in California and Texas, Tesla has plans to roll out their insurance offering to many more states in the future. Specifically in Texas, they are able to roll out a program that will take Safety Score data to fine-tune insurance costs on a per-vehicle basis. This will also enable Tesla to proactively communicate any driving adjustments that could decrease the probability of collision. This sort of telematic based insurance is not the first to hit the market however, as insurance companies like Allstate currently offer data-based cost incentives when customers install approved telematic devices in their vehicles. The difference with Tesla's implementation is that this data is already fully captured inherently within the vehicle's storage. Any future AV/EV will already possess the technology needed to make telematic insurance rates a standard product offering.
Well that all sounds great… what could go wrong?!
With great leaps in technology, comes great risks in how that technology is utilized by end-users. Only weeks after releasing the Safety Score system, Consumer Reports came out with a statement claiming that the feature made users more of a liability on the roads. Tests performed at Consumer Reports resulted in scenarios where drivers would need to unsafely drive through intersections or not stop completely for pedestrians in order to maintain a low "hard braking" score. While these seem like easy tweaks, they bring up the revelation that there will always be real-world scenarios that go unaccounted for. However Tesla decides to model the "safest driving" scenario, the understanding needs to be socialized that a level of real-world common sense must always take center stage.
Ultimately I do believe that this sort of data usage from AVs is the future for roadways. I think there is too much benefit to consumers and retailers alike to have quantifiable data to show driving trends, which could then lead to optimal insurance rates and other similar cost reductions. I also believe that this sort of technology usage on the roadways could be analyzed at a more holistic level to understand driver trends and implement more effective traffic patterns etc.
Only time will tell how effectively we use the almost unlimited sources of data now at our fingertips.
Sources:
https://www.tesla.com/support/safety-score
https://www.notateslaapp.com/news/591/a-look-at-tesla-s-safety-score
https://www.repairerdrivennews.com/2021/10/27/draft-tesla-insurance-unleashes-unique-safety-score-program-in-texas/
https://www.teslarati.com/tesla-safety-score-unsafe-consumer-reports/