No, this is not clickbait. This is my attempt to show how antiquated our legal system is and also how unprepared the American legal system is for the currency of the future. In the following paragraph I'm going to provide a set of facts on which you will be the judge and the jury hearing the case. At the conclusion I will summarize the problem with the law that technological innovation poses on our legal system. Tl;Dr… the law is slow and sometimes has unintended consequences of being outdated.
Facts:
On January 31, Jim Stewart (age 16, Defendant) was standing outside of the East Brennan Savings Bank. Officer Smith of the Brennan Police Department approached Jim and Ms. Nancy Robbins (victim) in an argument outside of the Bank. Nancy told the officer that she banks at East Brennan Savings Bank and visits that location every Tuesday and Thursday to use the ATM. This was the her fourth interaction with Jim at this location. Prior interactions were on January 22, 24, and 29. Nancy explained that Jim would stand right outside the bank on the sidewalk asking people for money. Jim claimed to be collecting money for his basketball team at the Community Center. Nancy stated that Jim would hold the bank door open as she left the ATM vestibule. As she walked out, Jim would state something like, "I know you have the dollars, now help some basket ballers." She had ignored him in the past, but when she explicitly refused for the first time on January 22, he yelled sarcastically to her as she walked away, "Thanks a lot, Miss Tight Wallet. I see you trying not to look at me, and I won't forget!" When she approached the Bank on January 24, he again harassed her by standing at the door with his hands out mockingly as she walked in and then yelling "Scrooge!" as she walked away. On January 29, he began a long chant of "Scroooooge" as she approached, continuing while she was at the ATM and until she was out of earshot. Jim was standing about 7 or 8 feet from the ATM machine itself on the Sidewalk.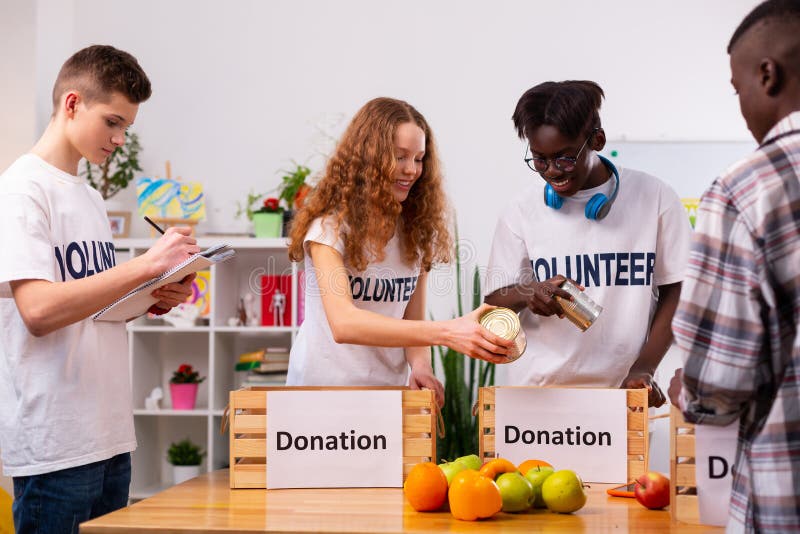 Question Presented:
On the last encounter, Officer Smith charged Jim with one count of harassment, but Jim was not arrested. Below are the arguments presented to you, the Judge, when Jim is finally tried for his alleged crimes.
The Law:
The harassment statute was enacted "to make criminal, private annoyances that are not entitled to constitutional protection." The statute sets out three subsections;
(1) defendant made or caused to be made a communication;
(2) defendant's purpose in making or causing the communication to be made was to harass another person, and
(3) the communication was in one of the specified manners or any other manner similarly likely to cause annoyance or alarm to its intended recipient.
Prosecution:
Namely, the purpose and motivation behind the communication is what is being criminalized. A communication as defined in the statute, is any form of communication, made by any means, including, but not limited to any verbal or written communication. Here, we must focus on the existence of prongs two and three: whether such communication had a purpose to harass, and whether it was likely to cause annoyance or alarm.  The State has defined purpose as "with respect to the nature of [the] conduct or a result thereof if it is his conscious object to engage in conduct of that nature or to cause such a result."  A defendant acts with the purpose to harass when they have no other legitimate purpose.To annoy means to disturb, irritate, or bother. Alarm is defined as actions productive of anxiety or distress to the victim. 
A person acts purposely with respect to the nature of his conduct or a result thereof if it is his conscious object to engage in conduct of that nature or to cause such a result. A lack of a legitimate purpose can often be determined inferentially through evidence presented, common sense, and experience. A defendant's conduct satisfies the elements of the harassment statute when they communicate with the purpose to harass and when that communication is done in any manner to cause annoyance or alarm to another.
In conclusion, the Defendant's communication with the victim served no other legitimate purpose than to harass her while repeatedly lingering outside of a bank ATM. The Defendant solicited money in his first communication with the victim, which was not made with the purpose to harass, however once the victim declined to donate, the original legitimate purpose to communicate ceased to exist.
Defense:
The right to solicit is an inherent right afforded by the First Amendment. It seems to be the position of the State to eliminate or restrict that constitutionally afforded right by other than what is absolutely necessary to achieve the safety and privacy of the citizenry. The general principles of First Amendment jurisprudence categorize statutes that place a restriction on speech and expression into two categories; content-based or content neutral. Content-based laws, or those that target speech based on the communicative content, are presumptively unconstitutional and may only be upheld if the state can provide a convincing reason to use the doctrine of secondary effects.
Here, is the case of a child who was soliciting money for his community basketball league and got carried away after being turned down for a dollar or two. I highly doubt that this court would be interested in setting a precedent to punish community members for reasonably soliciting donations to achieve a community event. The prosecution has gone over and beyond what is reasonably necessary to simply ask Mr. Stewart to not seek donations in the manner in which the officer found him doing so. The prosecution has hardly shown a prima facia case to continue this trial, and there are simply no facts that can prove beyond a preponderance of the evidence that Mr. Stewart acted in a harassing manner. In fact, your honor, the defense should move to seek a fine for prosecutorial misconduct in charging Mr. Stewart to begin with. In closing, the defense seeks to have the court agree with our motion to dismiss the charges and apologize to Mr. Stewart for the State's actions in seeking criminal charges against a minor.
So, you be the Judge!
Does the State have a case, that is, does the evidence meet all 3 conjunctive elements of the criminal statute? Is there reasonable justification for Jim to be charged and at least tried on the matter to see is he is guilty?
Beyond that, what if the facts were different? What if Jim was airdropping his Venmo page to people on the train to solicit donations? Still illegal? What if Jim was passing out flyers with the information? What if he was using crypto currency and using his phone to communicate only?
My point here (besides there being no obvious answer) is to point out that our laws are extremely pointed and narrow, and for good reason! They target exactly the type of behavior society has deemed criminal. The problem is that the speed at which technological innovation occurs leaves our antiquated American laws in the dust. Lawyers and lawmakers must find a way at which thoughtful and helpful legislation can occur so we spend less time punishing (a kid for soliciting donations) or insert any sort of activity.