Now, this is a story all about how
My life got flipped-turned upside down
And I liked to take a minute
Just sit right there
I'll tell you how I became… digitally transformed!
Wow, I can't believe I actually did that. But really this class has changed the way I go about my day. Flipped-turned upside down may be a bit much. But let me explain and then you can be the judge.
About a month or so ago, I had to go to the doctor. The nurse came into the room and took my heart rate and blood pressure with one machine and then proceeded to go to another machine across the room ( a computer with Epic Medical software) to enter my results. I watched the process happen, I stared back forth and said "Hey do those machines talk to each other? Or this is something you do manually". The standoffish nurse looked at me like I had several heads, good thing I was at the doctor's office, right? I explained, I'm a student in the MBA program at Boston College taking a course on digital transformation and I think your life would be easier if the blood pressure monitor was directly connected to the computer perhaps via the cloud. It would be more efficient and likely more accurate. The nurse lightened up. He said, you're right, do you have any more questions I can help with ?
I tell this story because it exemplifies what this class has done for me. I have a new lens ( I could make a joke about AR glasses here, but I won't) on life. I'm going about my days thinking about how my life has been digitally transformed and what I might do to digitally transform my work, school, and overall being. Has this happened to anyone else or do I need to go back to a doctor?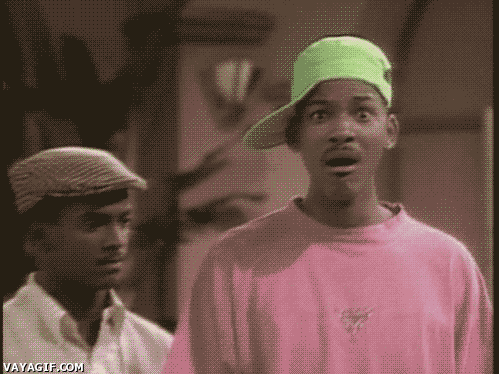 I truly have found this class to be refreshing. The format of the twitter discussions, blogs and presentations totally worked for me. I have very much enjoyed learning from each of you whether it was an article you shared, blog post or a presentation. A few favorites include: the discussion of digital transformation in the wedding industry, the article on Delphi the AI machine trying to learn morality and the presentation on virtual reality. I think we each brought different perspectives, opinions, experiences and passions to this class. While not surprising, it's a bit reaffirming to know that digital transformation is impacting each of us daily.
I was also very pleased to know that as we proceeded through the semester time over time our discussions included the ethical and societal implications of digital transformation. If you were a regular subscriber to my blogs, you know that I am stronger believer in that technology can be used for good. In fact, I recently found a few great innovations to enhance food accessibility right here in Boston so I thought I would share. With that being said, it's not always black and white and I appreciate that we took the time to dig in deeper.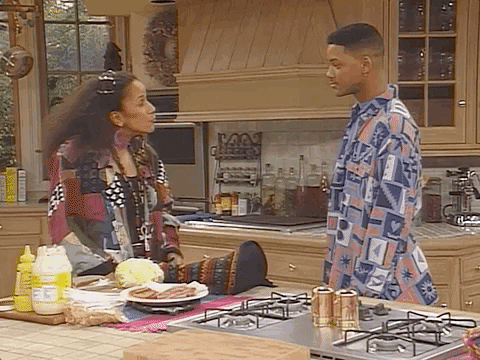 And now for a quick update for my followers, I never quite adopted Fill it Forward. I just couldn't get over the extra step of scanning my water bottle after filling it up. However, I'm still responding to Be My Eyes Calls! The other day I was able to help a caller distinguish a piece of mail she received. Being able to make a difference in someone's life by simply just answering a call is something that I will never get over! Speaking of not getting over things, I'm sad to report that Goldbelly has still not returned my email. By email, I mean three of them. Therefore, I will protest and not order anything from their site until we receive the answers we want.
Well we did it, we completed another course here at the Carroll School of Management. Job well done. I hope it's not lost on anyone that I used a 90s sitcom to blog about digital transformation. A little bit ironic, don't you think? While much of the technology we discussed in class may come and go, I think we will be able to use many of the lessons learned in #ISYS8621 for years to come. Like Fresh Prince it's been a classic.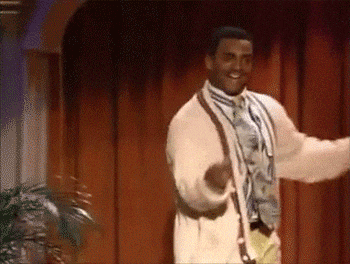 Yo', Holmes, smell ya later!