Ok so I hate to be the one to say it but we're getting to the end. I certainly wasn't looking for a ~~ring before spring~~ like some of my Southern friends may have been, but I'd be lying i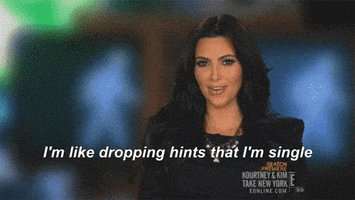 f I said it never crossed my mind that I could potentially meet someone here. But I didn't.
So what now? Do I turn to app dating??? Probably not, but let's talk about it anyway. I'm sure you've heard about Tinder and Bumble – but what about the more obscure apps?
The League
While facetiming with my friend a few weeks ago, she excitedly told me she finally got off a waiting list for a dating app she signed up for. She waited for months to get on the app – so I researched it. Apparently, The League is just as elite of an app as it's name. According to this article that was written in 2016 (when the app was only available in both NYC and San Fran) it had a wait list of over 130,000 people.
If you go on the League's website, the opening page reads, "Are you told your standards are too high? Keep them that way. We're not saying Tinder doesn't have its uses (hello Vegas!) but why not spend your time a little more…intelligently?" So what differentiates The League? The only peop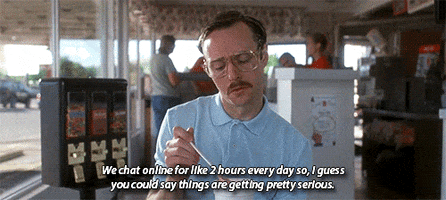 le who can see you are those who meet your preferences – which includes gender, age, height, distance, ethnicity, religion, and education level. The app background checks users with their LinkedIn profile, which eliminates anyone who isn't deemed "worthy" to be on the app. Further, the app requires both your Facebook and LinkedIn access to block any connections from your friends and colleagues, so nobody you know will see your profile.
I asked my friend to show me how the app works when I saw her over Easter break, and she told me it's much more of an interactive app. You can like people's photos or quotes they post – instead of just matching with them. When I asked her if there's anything she didn't like about the app, she said that you only get 3 matches at a time. When you have a match on your phone, you're not necessarily on theirs yet. So it's not as quick as swiping hundreds of matches on another app, and what's the fun in that? Isn't part of the reason people like dating apps for the gratification of a match?
Hinge
Hinge's mission is "inspired by love, and guided by authenticity. Hinge creates meaningful connections among those bold enough to seek real relationships." So how do they do that? Hinge uses your Facebook to connect you to Facebook friends and friends of friends. That can give users something in common to chat about. You can also use it to vet out matches and ask your friend in common about your match. In addition, Hinge acts you questions as you swipe. For example, it may ask you if you like to hike. Once it gains more knowledge about you, the artificial intelligence can connect you to more people who share common interests and experiences.
Hinge also allows matches to comment directly on someones photo, just like Facebook or Instagram. You can also select what type of relationship you're looking for so that you know exactly what your matches are interested in. If you're just looking to go on a few coffee dates, you'll know if your match is looking to get wifed up – and hopefully can get out quickly.
Of course, there's a few downsides to Hinge too. Unlike The League, you have to be pretty willing for your Facebook friends to know you're out there swiping left and right. You can only add photos from your Facebook or Instagram, which is somewhat limiting if you aren't active on either of them. Further, since you're only matching with friends of friends, you can run out of people quickly on the app.
My Opinion (even though nobody asked for it)
I have mixed feelings on dating apps in general (not just The League and Hinge).
The Good: My brother and his girlfriend met on Bumble, and they have been happily dating for about a year. They live together and are getting a puppy (YAY) – they seem pretty perfect for each other. App dating allows you to find someone who's looking for the same thing as you, so you can avoid the awkward "what are we?" stage. It opens up your scope to so many more people who you may have never met at a bar or a concert and helps you realize that the world is much bigger than your hometown or your own group of friends.
The Bad: The flip side to knowing that your matches want a relationship just like you is that it seems most people skip the "courting" stage of a relationship. Maybe some people think this is a good thing, but I don't think I do. Every couple I know who met on an app seems to have skipped the awkward flirting in a bar, or going out on a few dates without knowing where it's headed. That's part of the fun of a relationship, and sparks a lot of funny stories to tell your friends about.
The Ugly: You're literally swiping right or left based on a few pictures of someone and maybe a witty caption. For me, that seems pretty superficial. Some argue that you wouldn't necessarily spark up a conversation with someone you don't find attractive in person, which may be true. But for me, the difference is that face-to-face interaction may make you become attracted to someones personality, instead of solely based on their looks.
So does graduating from BC mean we have to graduate from Tinder and Bumble? Maybe. If my blog post inspired you to sign up for an app, here's a list of the eight best dating apps according to digital trends. Swipe away, people!