20 days.
In 3 weeks from yesterday, I will leave the only stable thing I have had for the last 16 years, formal education. Just like many of you, every year since 2000, Monday through Friday from September until May, I got out of bed and went off to school. Although classes have gotten a little harder in the years since, the consistency has remained. Starting on Monday, May 22, that will all come to an end.
What a ride it has been.
I cannot put into words all that I have learned from attending formal education. I know how much of a privilege it is to have gone to the schools I have went to and how lucky I am. I will always be thankful for that.
When I began high school, Facebook was just starting to get popular. Back then, MySpace was still the go-to social network and we were still arguing over whether or not you were on someone's top 8 friends. Looking back on that- who cares? In less than 10 years, Facebook has become a staple in my day-to-day life. It encompasses so much of my time ranging from connecting with friends and family to getting invited to events. It has made my life infinitely better and more organized.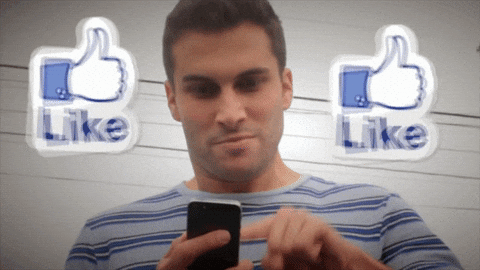 At the beginning, Snapchat was a platform that I never thought I would really be using. Expiring pictures? Who cares about that? Nowadays, I use it each and every day. Going forward, it will continue to be one of the most used applications on my phone. I am excited to see how the platform changes in the coming years as I think they have a lot of opportunity to expand in different directions with music, celebrities, etc.
Twitter has turned to an all-encompassing news network for me. I don't even watch the daily news or read the newspaper the way that I used to. With the ability for Twitter users to live update news stories as they are happening, what is the point in reading the newspaper? Half the time, the stories change so much that by the time you read the paper the next morning- the information is outdated.
Where will we go from here?
Right now, it seems as though social media platforms do as much for us as they possibly can. I mean, what more could you want? You can connect with friends, you can pay bills, you can even watch a rocket get launched into outer space.
But the reality is, social media can and will do more. We will no longer have a personal life and a social media life; they will become one. We will no longer need to pull out a camera, upload a picture, and wait for "likes" to come in on our respective social media account. Rather, we will see the use of smart glasses, virtual reality headsets, and technology we have not yet encountered capturing our lives in the most intimate and vivid ways possible.
Companies like Facebook, Google, Snapchat and those of the like have already experimented with the depths and complexities of virtual reality. These experiments have shown us that life as we see it is not necessarily life as it needs to be. In other words, there need not be a boundary to the physical life we live and the social media necessary to capture it.
Take Facebook live videos, for example. Now, it is captured on a phone or another smart device. Why not capture it through a VR headset? Why have the need to "start" the video, when some time in the future, our Facebook live will be perpetually "live" and people can choose when and how they see our "video", which at that point, will just be our everyday lives.
With this, there will be a number of sweeping changes in our culture and others. We will see great challenges to privacy, increasing legal battles, and a culture changing so fast that our grandchildren will be people of another world. What will we choose and how will we implement the advances of social media? Will it shake our culture up so much so that we no longer have unique identities? Will we share more similarities with our social media "friend" in China (for example) more so than our neighbor next door?
These questions remain unanswered for some time. However one thing seems certain: no positive technological advancement came about from a hesitant and scared populace. Technology has evolved because people have welcomed such technologies in our lives, albeit over time. The same is true for social media. We might see that our social media limits are at capacity, however this is the same tune we sung when MySpace was launched.
The future of social media, as unknown as it may be, is promising to be an integrated, necessary aspect of our future lives.
And I could not be more excited.