Hi, my name is Sherri, and I'm proudly addicted to social media. Similar to many people my age, I spend hours on my phone every day scrolling through my Instagram feed or watching seconds upon seconds of Snapchat stories. I'm also an avid YouTube fan. I subscribe to a long list of lifestyle video bloggers (vloggers) and regularly watch their videos. If you asked any one of my friends, they would tell you that I'm constantly on my phone. While I recognize that I can probably cut back on the amount of time I spend on social media, I will not apologize or be ashamed of my use of social media.
For some people, like my parents, social media is seen as a waste of time. "Why do you spend so much time caring about something that as unimportant as social media?" my mother would always ask me in high school. Recently, when I was editing my resumé to include an "Interests" section, one of the first things that came to mind was to include "social media." However, it was quickly discouraged by someone because of how "unprofessional" it sounded. Social media is not always seen in a positive light, but why?
Yes, there are negative effects of social media. The first reason cited in this Forbes article is that it's addictive. In a study conducted by Swansea University, it was found that people have withdrawals when they stop using social media. Other negative effects of social media cited in the article include:
It triggers sadness and less well-being
It makes you compare yourselves to others, which is mentally unhealthy
It can lead to a vicious cycle of jealousy
As much as I hate to admit it, I've definitely felt some of the negative effects of social media myself. I will sometimes spend an absurd amount of time editing photos and ask multiple friends for caption advice before posting on Instagram. If I'm in a large group of strangers, I avoid eye contact and scroll through social media rather than try to make conversation. Once, I even walked into a glass door because I was scrolling through my Snapchat feed. So, yes, social media definitely has some negative (and embarrassing) effects.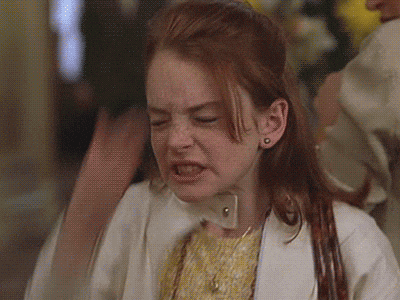 BUT…SOCIAL MEDIA ISN'T ALL THAT BAD. 
Despite all of the studies and people that cast social media in a negative light, I believe that the positive effects of social media outweigh all of the negatives. Why can't social media be seen as productive? There are plenty of companies and individuals that have proven that social media can be effectively and efficiently used for personal and professional purposes. Just take online bloggers for example. Lydia Elise Millen, a British fashion blogger, has used social media to her advantage. With an Instagram following of 601K and 488,876 subscribers on YouTube, Lydia has been able to leverage social media to promote her blog. She regularly works with some of the world's top fashion brands and recently joined L'Oréal's Beauty Squad, which features 8 of UK's most influential YouTubers.
Lydia is just one of many individuals who have turned social media into a career. Social media has opened the doors for many entrepreneurs as well. Just look at the power couple Alex and Mimi Ikonn. The couple were able to create a 7-figure e-commerce business through YouTube marketing. In addition to their LuxyHair hair extension business, they also have a business called Intelligent Change, a company that sells journals focused on the positive and setting intention for the day.  The Ikonns have been able to achieve their level of success through their heavy use of social media (and make sure to check them out- they are truly inspiring). Both individuals have embraced the changes and exciting new features of social media. For example, Alex (@alexikonn) and Mimi (@mimiikonn) both regularly post Instagram Stories, a new feature that has recently become more popular. With their combined Instagram following of close to 2 million followers, the Ikonns' use of social media has enhanced their businesses.
As companies and individuals have proven, social media can be productive.
LOVE IT AND OWN IT.  
Social media can be an outlet of productive activity, but the main challenge is finding a happy medium between productivity and over-use. While not everyone will use social media for business purposes, there is no harm in using social media leisurely. Flipping through photos and scrolling through Twitter and Facebook exposes me to endless funny memes and an outlet for keeping up with important current events. I love social media, and I'm not afraid to admit it.
THIS CLASS.
As much as I love social media, I understand that I've only been exposed to one aspect of it. The digital world is constantly changing, and new technologies and platforms are always being created. I'm excited to explore various aspects of social media and digital business that I've never encountered before. I'm looking forward to seeing new perspectives and learning new technological breakthroughs. Finally, I'm excited to blog, something that I've never done before but have always wanted to try!