Looking back to my fist post regarding ISYS6621, entitled Perception vs. Reality, I had some pretty big concerns about the class going in. They can be summed up by the following:
1. Fear Over the Workload
My first concern was that the class could have a huge workload associated with it. I have at various  points in my college career been an individual who does not consistently put work into once subject for a long period. I was very much a person who will work very hard in spurts and then works sparingly for some time.
What I didn't consider is whether  I would enjoy the work. I think often times in class we get so used to considering the viewpoints of scholars and academics but we don't get the time and space to learn from our peers. This is something that I found tremendously interesting and fun. Whether it was in class, on Twitter, or on this very platform I constantly found myself soaking up wisdoms from my classmates that I wouldn't have been able to hear in other classes.
Live look at me learning from my classmates: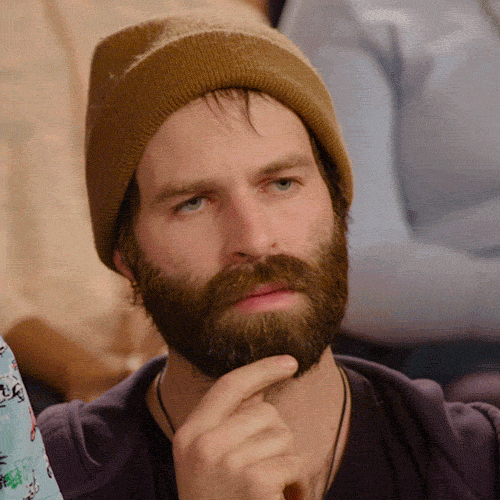 2. My Views on Social Media Would Change
Like @realjakejordon, I came into the class with pretty negative views on social media. I hated using Facebook and applications like Twitter. Additionally I wasn't interesting in seeing peoples curated online images. Frankly, I thought that social media was something that had potential to be cool but was always used in a way that made the whole experience nauseating.
I still hold those feelings but I definitely have a much more expanded view of social media nowadays. Now I see social media as something that can be used for bad, however it is necessary and often times can be used for the good.
Whether it is to promote an event like the Boston Marathon, an ad campaign, or to develop one's personal brand, social media is an important tool that is indispensable in today's digital environment.
3. The Class Could Be a True Capstone Course
When I wrote my first blog post, I mentioned that this class had potentials to be a great capstone course that finally tied important lessons from other classes together. I wasn't disappointed.
I'm happy to say that this class was definitely a great capstone course. Often times I found myself taking high level CSOM classes that don't actually tie important concepts together. One concept that I found particularly important was the idea of digital maturity. In this business environment, no company or individual can ever be satisfied with their tech maturity. We will all have to keep pushing forward to improve our own tech capabilities and that of our company.
Thanks @geraldckane for creating such an awesome course!