This is the true story, of seven strangers, picked to live in a house, work together, and have their lives taped. Find out what happens people stop being polite, and start being real…
In the early 90's, reality tv took America by storm. In many ways, it was the precursor to social media – we got up close and personal with people who decided to bare all (and sometimes it really was ALL) to cameras. As time has passed, reality TV has undergone many different iterations – we've had the Real World, The Bachelor, The Real Housewives of every city under the sun, and approximately 20 different iterations of the Kardashians.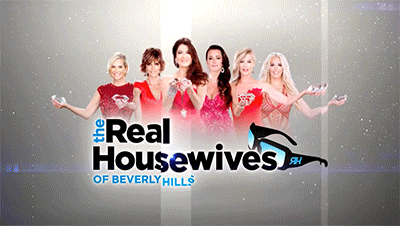 At the same time, as social media has infiltrated deeper and deeper into our everyday lives, we have worked hard to carefully cultivate the public image that we are portraying. Why do we get so much joy from watching Luann de Lesseps fall from grace, but face tune our own pictures to the point that we are unrecognizable?
Full disclosure – as I write this blog post, I am en route to California for a bachelorette party.  I, and the twelve other women attending, will likely Instagram the heck out of this weekend (feel free to check out #PinotGriSgro if you are so inclined).  Things to be on the lookout for: beautiful Napa vistas, silly bride captions (#LastFlingBeforetheRing) and too many boomerangs to count.  Things that will definitely not appear: the fight that my sister and I will inevitably have about who gets to shower & blow dry their hair first, the disaster that our kitchen will be when 13 women make tacos after spending the day doing wine tastings, and the inevitable hungover scramble to clean the house before checking out on Monday.
I haven't studied enough psychology (read: any) to know the underlying triggers that cause such actions, but I've got some theories. Before our phones gave us a behind the scenes glimpses into everyone's lives, people only knew what we chose to make public. I made it out the door to school every day, with my makeup and my hair straightened. But no one knew that I had gone through three pairs of tights that morning because I kept getting runs in them, or that I emptied literally every drawer in my dresser trying to find my tennis clothes for practice that night. And they wouldn't have, unless I told them. It was the pre-social media version of keeping your mess hidden in the closet, where it belongs.
Now that we can share our entire lives, that idea feels like it is almost on overdrive. Sure, I'm a full-time graduate student who also works as a Graduate Assistant in Admissions twice a week, and has an internship three days a week. But, at least according to Instagram and Facebook, I also have to post very styled photos of my weekly prep, and filtered gym selfies, and adorable pictures bundled up in cold weather gear lamenting the weather in the city that I chose to move to. It doesn't help that right next to the photo my best friend posted of the three-course meal that her husband cooked for her shows up alongside the picture of Chris Hemsworth's wife, who has legitimate abs after giving birth to twins.
Social media has given us the ability to curate the content of our lives, and I don't think that's a good thing. After giving birth to her daughter, Chrissy Teigen was very honest and open about the fact that celebrities have resources that the normal person can't imagine: https://www.today.com/parents/chrissy-teigen-gets-real-about-motherhood-having-it-all-t108853. But that hasn't stopped people, particularly women, from trying to live up to these ideals. There are countless apps that can smooth your (invisible) wrinkles, cover up those pesky gray hairs, and help you lose those pesky 5 pounds you gained over Christmas. There are numerous diets that promise crazy results in an unfathomable amount of time – I'm skeptical of any diet that guarantees a certain amount of weight loss. And for the record, rumor has it that Chris Pratt gave up drinking beer for two years to get in shape for Guardians of the Galaxy.
And this trend is having a detrimental effect on our lives: https://www.washingtonpost.com/news/to-your-health/wp/2018/05/10/why-kids-and-teens-may-face-far-more-anxiety-these-days/?utm_term=.6e2d1e5ade2e.
Fortunately, as we've discussed in class, the Internet isn't all bad. Celebrities can be seen posting no make-up selfies or behind the scenes looks at their post-baby bodies. Or, like Chrissy Teigen, saying that they can do all of this because it is literally their job – they are paid to look good, and have the teams (and spend the money) to do it.
Now I just wish all of the girls from The Bachelor would admit they don't actually eat carbs. Until that happens, I'll try to be more honest about my life on social media – including showing the hot mess that is my kitchen after meal prepping for a week, or posting a selfie as I finally finish my last-minute packing for California and sit on my suitcase so that it closes and I can carry it on.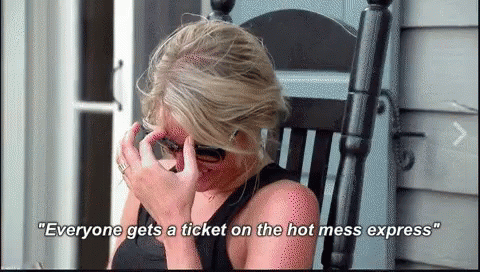 Because the real reality is that no one has it together all of the time.  And that's okay.