Although Amazon is the ecommerce behemoth that dominates headlines, one company is proving that Amazon is not the only ecommerce success story. Shopify is a little known Canadian company founded in 2004 that has been empowering entrepreneurs around the world to take back control of their brand from Amazon and build loyal customer bases with products differentiated by quality and reputation over price. 
What is Shopify?
Shopify is an ecommerce platform that assists merchants in creating and launching their own ecommerce presence across all channels: online, mobile, and social. With $63 billion in sales as of September 2018, Shopify has only made a small dent in the ecommerce market, but it's capabilities have created waves. Shopify has boasted average merchant growth of around 50% every year since its founding leading them to today's statistics with a merchant base of over 500,000 businesses in 175 countries. So why are these merchants flocking to Shopify over Amazon? Control. Shopify's focus is to allow its merchants to control their business, it's brand, marketing strategy, and customizability. Let's clarify what control really means to these businesses. 
Branding
The branding capabilities of Amazon and Shopify are night and day. On Amazon, hundreds of similar products are placed side by side with merchant names only revealed after clicking a thumbnail, which are often overlooked in favor of Amazon's star rating system. On the other hand, Shopify enables merchants to fully highlight what their brand stands for. Shopify merchants can create unique landing pages, customized product displays, and above all else, the brand name at the top of the page. As anyone with a background in marketing will tell you, creating a quality brand is the key to generating a loyal, "sticky", customer base which becomes a revenue base for the businesses. At the same time, brands are most important for businesses with differentiated products, not commodities, which is where Amazon really excels. However, for the aspiring entrepreneur with a vision for creating his or her own brand of quality products, it's clear Shopify is the best platform for them to launch and grow their brand. 
Customer Generation & Analytics
Hands down, Amazon generates significantly more traffic than individual Shopify merchants could alone. However, Shopify makes up for this by again empowering their merchants to control their business' marketing strategy. Unlike, Amazon which collects a co-op fee from merchants to help pay for the Amazon's marketing, Shopify provides business owners with the tools to launch their own marketing campaign right from their business dashboard. These personalized marketing campaigns combined with innate web page analytics, give Shopify merchants the insights they need to grow their business and further customize their product lines. On the other hand, Amazon hogs a lot of their innate web analytics providing merchants with merely a snapshot of the actual data from customer interactions, focusing primarily on a product's search ranking, clicks, and average key words searches. Moreover, Amazon does provide some unique analytics to their merchants. Specifically, Amazon provides their merchants with search analytics and competitor analysis, to enable their merchants to see which of their competitors are generating more sales, and what search keywords other successful products are listing under among some other competitor analytics. So, for control freaks (like me) who like to know every bit of detail around how their customers interact with their products online and react accordingly, Shopify is the winner here. However, for some others who don't want to be bothered with the attention to detail required for successful marketing campaigns, Amazon may be the easiest option.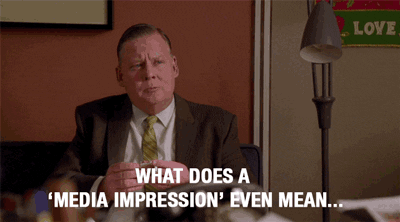 Customizability
Shopify focuses specifically on providing merchants with the most options when creating their digital presence. Particularly Shopify excels in two areas where Amazon is rather standardized: design and payment. From the design perspective, Amazon focuses on creating a standardized interface to ease customer frustrations with various layouts and transaction processes. However, Shopify focuses on enabling the entrepreneur to create the presence they feel best fits their brand. From customized landing pages to featured product pages, to product organization itself, Shopify empowers their merchants to make their own decisions when creating their digital presence, providing their merchants with yet another layer of differentiation over their competitors: user experience and design. Although Amazon is notorious for its simple checkout processes and extensive research to maximize purchase potential, for some merchants and customers, customer experience and interface design have higher priority than simplicity.
From a payment perspective, this is where Amazon exercises its overarching control. Amazon forces its merchants to use Amazon Pay ensuring all revenues from sales flow through Amazon's own payment service. On the other hand, Shopify again emphasizes its merchant focused mentality by offering hundreds of different payment options to merchants to collect payments for their goods. This is a case where yet again, Shopify empowers its entrepreneurs to make the choice that best suits their business, whether payment flexibility or finding the lowest transaction fee is their priority. 
Pricing
            So, let's get down to it. Clearly Shopify offers merchants more options than Amazon, but  how much does this all cost? Well Shopify charges its merchant's $29 a month for its basic features, however this may vary depending on what other 3rdparty applications merchants incorporate into their pages. Shopify also has two other subscription packages which offer more flexibility to merchant's businesses as they scale ranging up to $299 a month. On the other hand, Amazon's merchant fees can be a bit more complex. If a merchant sells less than 40 items a month, they can simply pay Amazon $0.99 for every item they sell on top of other seller's fees that vary by category. Any seller that sells more than 40 items a month has to pay Amazon's monthly subscription of $39.99 a month. On top of this, Amazon merchants are charged per product for their fulfilled by Amazon service with fulfillment fees ranging from $2.41 to $137.32 per unit and storage costs ranging from $0.69 to $2.40 per cubic foot depending on the seasonality. This fulfilled by Amazon feature is unique to Amazon in the sense that Shopify doesn't offer its merchants a competing feature considering it is still infantile compared to Amazon's massive infrastructure.
Conclusion
Shopify certainly isn't the behemoth Amazon is, nor do I think it will be. Shopify has chosen a different path. A path that focuses on empowering the business, the entrepreneur, the individual to create their digital presence the way they envisioned it with every option possible available to them. There's certainly something to say for the simplicity of selling products with Amazon. However, there's definitely more to say for the options Shopify offer's its merchants, despite the inherent complexities. On a simple level, it's easy to see that Amazon is better for merchants who want to sell products that are more commoditized with limited differentiation, while Shopify is better for merchants who want to establish a well differentiated brand. It's not simply a question of which is better, Amazon or Shopify, but rather a question of which is best for the long-term growth of the business you've envisioned.