For those of you that didn't know (and I hope that is none of you), Equal Pay Day this year fell on April 2nd. What is Equal Pay Day, you may ask? It's the date that symbolizes how far into the year women must work to match what men earned in the previous year. That sounds pretty bad. And it gets worse – this date is based on average earnings for all women. For black women, Equal Pay Day falls on August 22nd. For Native Americans, it's September 23rd. And for Latinas, it's November 20th.
This got me thinking – what other things in corporate America negatively impact women?  We are in business school, so that is probably a pretty important topic to be educated on.  Well to start, there is the fact that in the US, you are not guaranteed maternity leave.  That's right, ladies – depending on where you work after graduation, your employer is not legally mandated to give you maternity leave.  Now, as we discussed in class this past week, as the Teds of the world, and not the Bills, we will, more likely than not, work at one of the 60% of companies that do provide some sort of maternity leave.  It may not be the year of maternity leave offered by Bulgaria, but it will be something.
You're probably wondering what this has to do with technology.  You know, the whole point of this class, and the whole reason I'm even writing this blog post.  Well, if you were on Twitter in the past week, or just reading the news, you may have heard about Elvie, the London-based start-up that received $42 million in funding.  They recently invented a wearable, wireless breast pump.  Considering the fact that in the first year of a baby's life, if a mother is breastfeeding, they are spending approximately 1,825 hours, or 20% of their time, pumping or feeding.  If you're a working mother, this can have a pretty serious impact on your work day.  It's pretty cool technology, but off the bat, it's not really clear why this was so newsworthy.  This was Elvie's Series B round of funding, and based on the research I did, the average amount raised in a Series B round is between $15-25 million.  Their funding exceeds this, but I figured there may be something more behind this.  And I was right.
As I kept researching, I began hearing more about FemTech.  In case you haven't been paying attention to startups this year, FemTech is "any technology geared toward improving women's lives."  And in 2019, FemTech start-ups are expected to receive over one billion dollars in funding.
This includes companies like Cora, which sells organic pads, tampons and other personal care products. For every month's supply sold, they donate a month's supply of product to women. This means that in countries like India, where women and girls without access to sanitary products have to miss school once a month. It also includes companies like Milk Stork. Those 1,825 hours that a mother may spend pumping? A good portion of that time is spent at work, and depending on a woman's career, may be spent on business trips. That's where Milk Stork comes in – women can pump while traveling, and ship their breast milk back home, or to wherever their child is, overnight.
That one billion dollars in funding that I mentioned earlier?  That's pretty impressive, right?  Now think about it in this context – in 2018, 2.2% of the approximately $100 billion in funding that start-ups received went to start-ups led by women.  And when women did raise capital for their start-ups, they raised, on average, 36 times less money than male-led start-ups.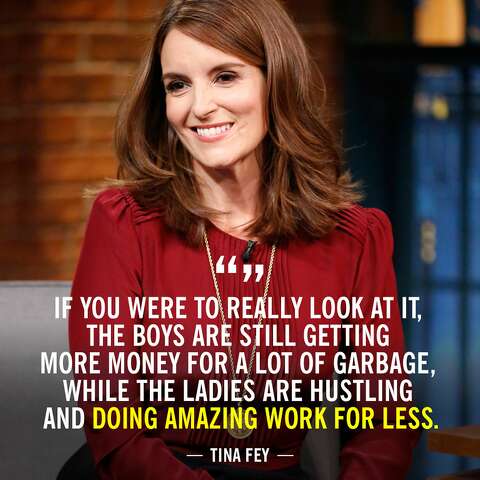 According to Forbes, that's a pretty foolish choice – start-ups led by women, among other things:
Perform better over time, bringing in 10% more revenue over a five year period than those led by women, despite receiving less funding;
Grow faster. From 2007 to 2018, women-owned businesses grew by 58% when looking at the number of companies, and by 46% when looking at revenue; and
show a correlation between diversity, innovation, and lower turnover at a company. Specifically, companies with above average diversity saw innovation revenue that is 19 points higher than those with below average diversity, and turnover that is 22% lower.
Here's hoping that it takes less time to close the gender pay gap in funding than it does to close the gender pay gap in salaries. And remember: