"How do I establish my best team and run it in my company?" – this has been the ulterior motive of my MBA program while having acquired lots of technical skills and business expertise. I did expect that #ISYS8621 could provide me with ample digital knowledge, but didn't anticipate that I could gain so many insights into organizational management through the class dynamics. Yet, it makes sense given that the digital disruption has brought new, or updated leadership style and change-oriented mindset. This is one of the best courses I've taken through my entire life (not only at BC, ) which is the perfect way to end my 2-year MBA journey. I'd like to reflect on this effective learning experience as related to my future job of team building and leadership.
1. First Who, Then What
When I first saw the professor Kane's instruction that "this class is not for everyone," I felt a little bit nervous because I was not sure if I could make it with "highly interactive discussions and heavy workloads." As I had other options about digital courses this semester, I took his cation seriously and almost dropped it. What made me finally enroll in was my curiosity and aspiration that I want to take full advantage of this learning opportunity and improve myself. As a result, I'm confident that I've made a right decision, getting out of my comfort zone. I believe that every single person has joined this course more or less with the same attitude, which has made this class very committed. The point is that the professor did not ask for any technical background but just our mindset. This reminds me of Jim Collin's famous "First who, then what" principle from his bestseller book "Good to Great." As most of you may know, he states that an excellent leader (level 5) is a person who "gets the right people on the bus." He elaborates his argument with saying, "whether someone is the right person has more to do with character traits and innate capabilities than with specific knowledge, background, or skills." The professor Kane's thoughtful way of setting high standard first is extremely effective to let "right people" join this class.   
2. Embodying Collective Intelligence
When I worked back in Japan, I was always frustrated with the Japanese way of consensus decision making. It didn't add significant value but only took time in vain. To make it worse, this feeling made me guilty because I had a dilemma between being efficient and being a good team player. Now I can figure it out that we were falling on trap of groupthink, after learning the appropriate characteristics of collective intelligence – diversity of opinions, independence, decentralization, and aggregation. #ISYS8621 has all these four features: we have different backgrounds, we're encouraged to express our own ideas via social media and in-class, and the professor Kane manages our discussions tactfully. When building my own team, I'd make sure to put these conditions so that the team will work effectively.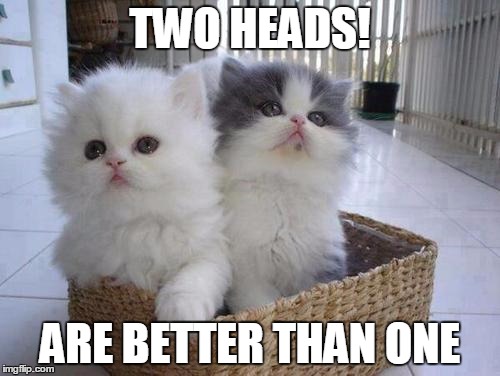 3. Encouraging Flexile Learnings
Looking at my initial blog with the title "Now or never to update our culture," I've found that my expected focus was only on soft aspects of digital transformation. However, the flexibility of this course has allowed me to choose any topics for blog posts or twitter discussions, and I appreciate that it has broaden my horizons. Without these kinds of freedom, I would never have tried to research the supercomputer (which is super hard!) I'm now proud of myself with having been able to absorb new things than I expected. All covered technologies such as blockchains, NFTs, digital twins, telematics, low code platform…etc. are new to me but I've got to grab the basic concepts. All these technical topics were once intimidating, but not anymore! The best part is that most of these new learnings have come from my brilliant classmates. Mastery of technology is not necessarily required as a business leader, but I'm glad to realize that I need to update my digital literacy in a way that a leader can recognize if a particular technology is or is not appropriate for certain business applications.
On the other hand, there is one thing I have not changed my perspective. We've repeatedly confirmed that business goal should come before technology. Technology is just a tool, and adopting technology for the sake of technology means nothing. I will keep in mind this and never ask the mistaken question when I get back to my company: "Are you using technologies to solve the problem?"
4. Leveraging the right technology as communication tool
It has struck me how practically twitter and blog post have been working in this course. I made my Japanese twitter account a decade ago because of the necessity of launching social media campaigns as a brand manager. I have not recognized, however, its truly usefulness until this semester. Thanks to the classmates' tweets, I have been able to catch up with the latest trends and have lots of fun! Blog posts work perfectly as well. All peer comments are encouraging, which is good for me individually, but from the organizational perspective, I've also found this is highly effective to create a positive team atmosphere, which can contribute to the strong culture.
5. Respecting Each Other
I liked the episode from the professor's book that younger students could bring their social media expertise while older students their business acumen. Now to be honest, I feel embarrassed that I was complaining and speaking ill of the poor digital literacy of the company's senior members in my initial blog post. I'll promise to change my attitude and have constructive discussions with respect, just as everyone has showed in the class. I really liked the openness in #ISYS8621!
Thank you, and best wishes to you all!